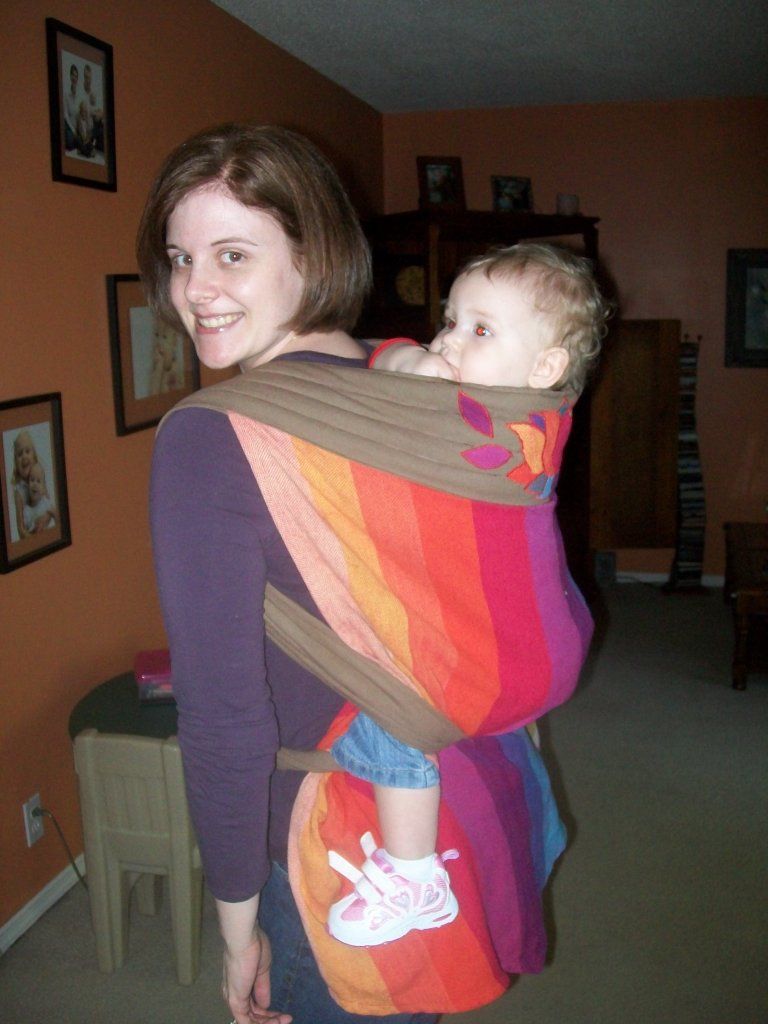 I have always been a HUGE fan of Podaegi's or what are usually referred to as Pod's.  Pod's are a Korean style babycarrier, and similar to a Mei Tei.  Unlike a Mei Tei though, Pod's only have 1 strap instead of a waist and shoulder straps like the Mei Tei does.  The one pictured above is a wrap conversion Pod made by the lovely Wrapstar Babycarriers.  Most Pod's that you'll find will be of the narrow or at least more narrow blanket variety as opposed to their wide blanket counterparts which are more traditional.  They are simple to use but do have a bit of a learning curve.
httpv://youtu.be/9BXSgdzI-Lg
Pod's also aren't a very common carrier, so finding one might be a challenge if your interested in buying one for yourself.  Many of the wrap conversion makers or even the many Mei Tei makers might be able to make one also if you are unable to find one for sale.
Happy Babywearing!
Like us on Facebook: https://www.facebook.com/themommydialogues
Need babywearing help?  Come to MommyCon and check out our babywearing seminar: http://mommy-con.com/