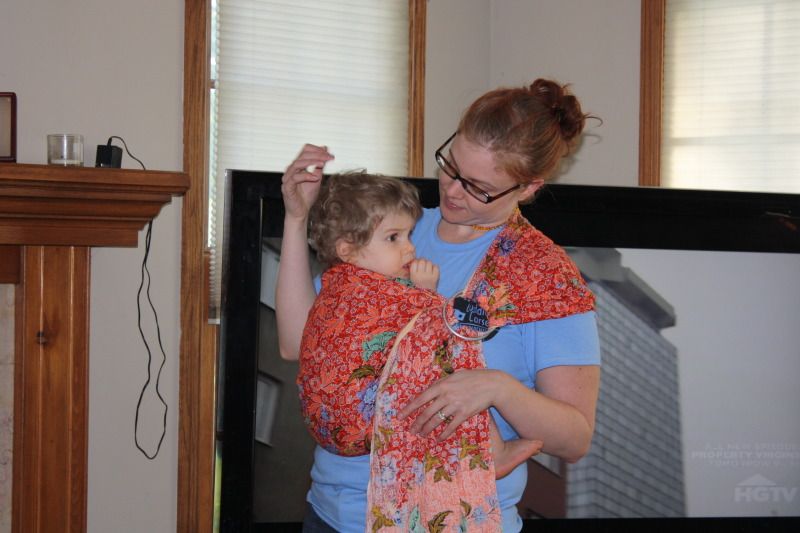 Got a wrap that you want "slingified" but don't want to commit to a conversion?  Have some fabric lying around and you don't know what to do with it?  Make a No-Sew Ring Sling!.  All you need are two sling rings (which you can buy here( http://www.slingrings.com/) and a wrap or piece of fabric around 25-30 inches wide.  I am using a HUGS Selendang here, which is approximately two yards long.  It left me with a lot of tail (which I like), so if you want less of a tail go shorter, or you can just wrap the excess around the rings.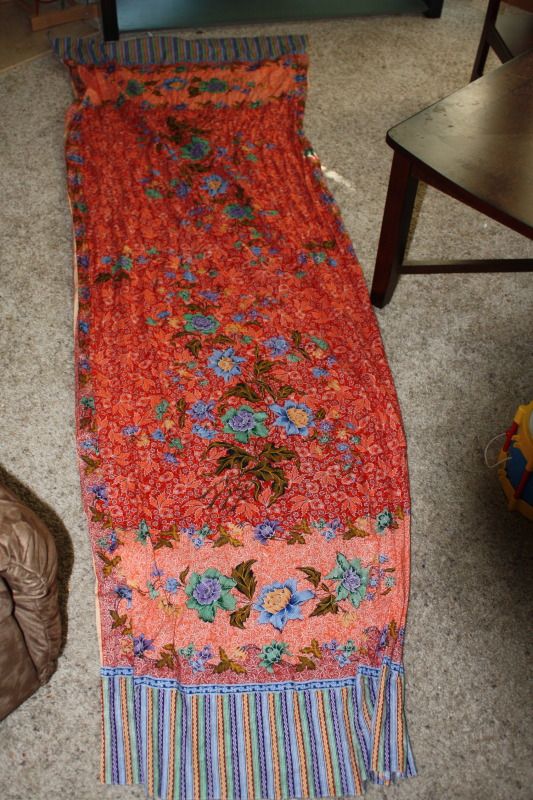 Lay your wrap out….it will make it easier to have it flat, smooth, and untwisted
Lay one edge of the fabric/wrap across your lap right side up and get your rings….I am using large rings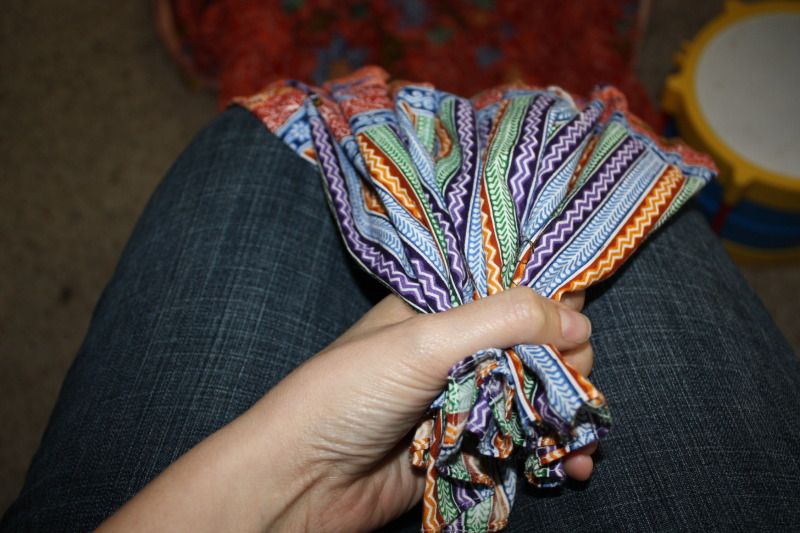 Gather the end laying across your lap
and pull it through both rings.  You want at least a good 5+ inches or so pulled through.  I pulled a little more in order to shorten the tail, which would have been dragging the ground.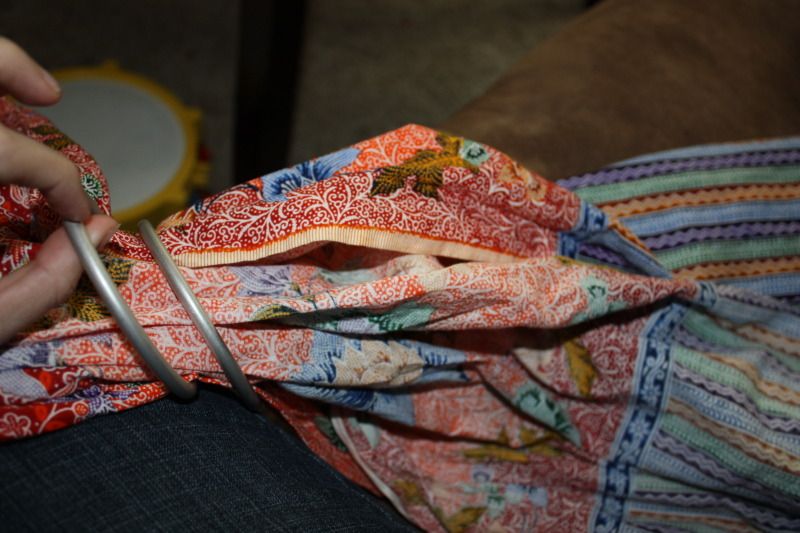 Lay the wrap cross your lap with the wrong side up and lift the bottom ring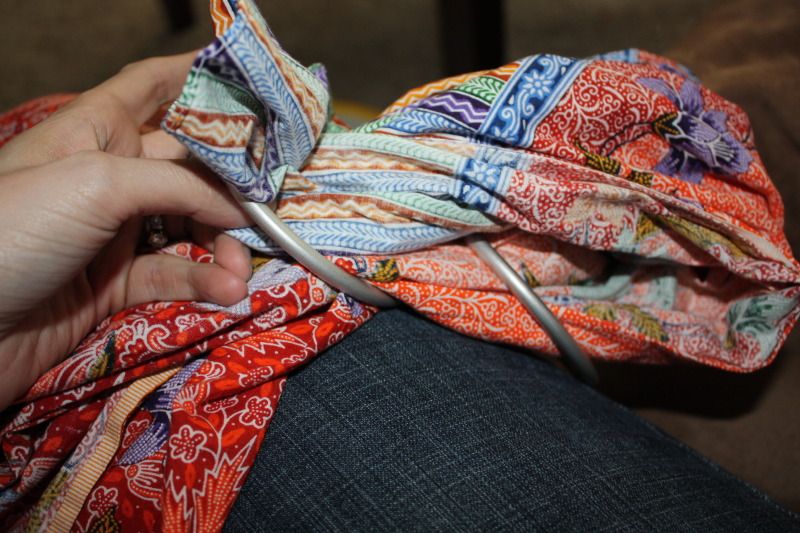 Pull the end that went through the rings back through the bottom ring that you just lifted up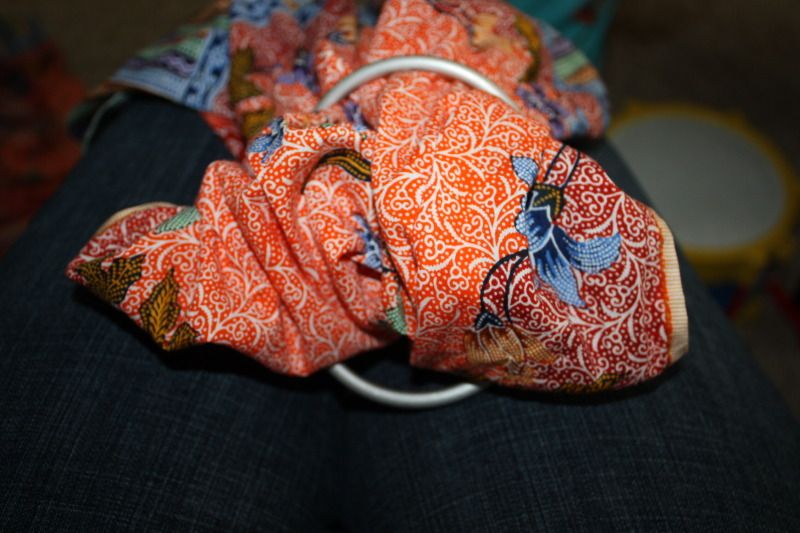 Your going to want to make sure the edges are on the outside, so to accomplish this, pull some of the "loop" back out and spread the fabric with your fingers until the edges are on the outside and pull back through.
You can see the yellow lined edges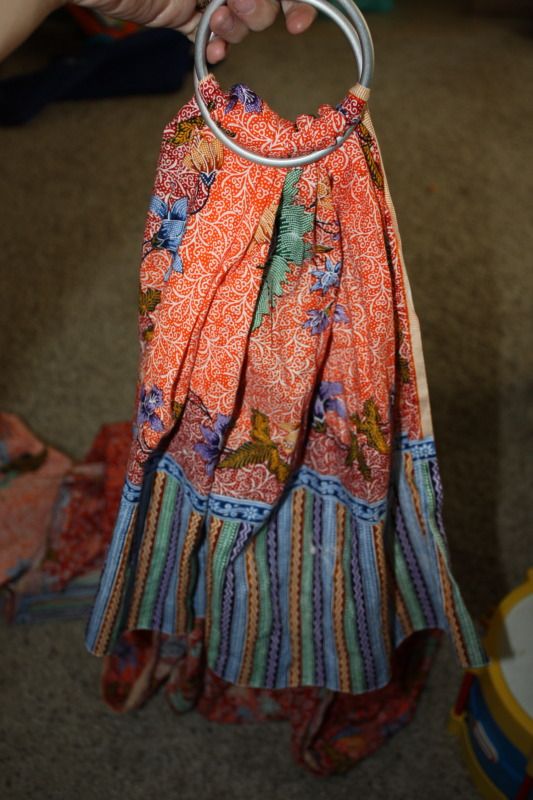 The back should look like this.  Your short tail should be on the bottom
and the shoulder should look like this….you now have a ring sling ready to be threaded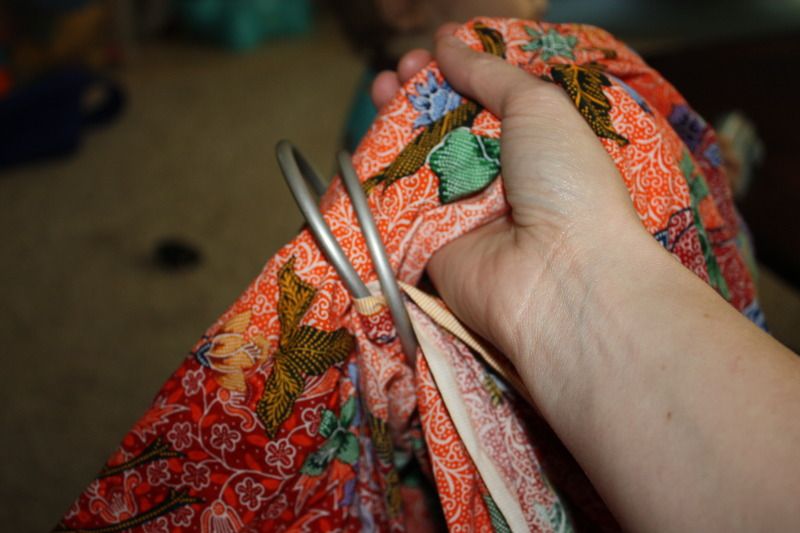 Threading is the same process we just did.  Bring the other end through both rings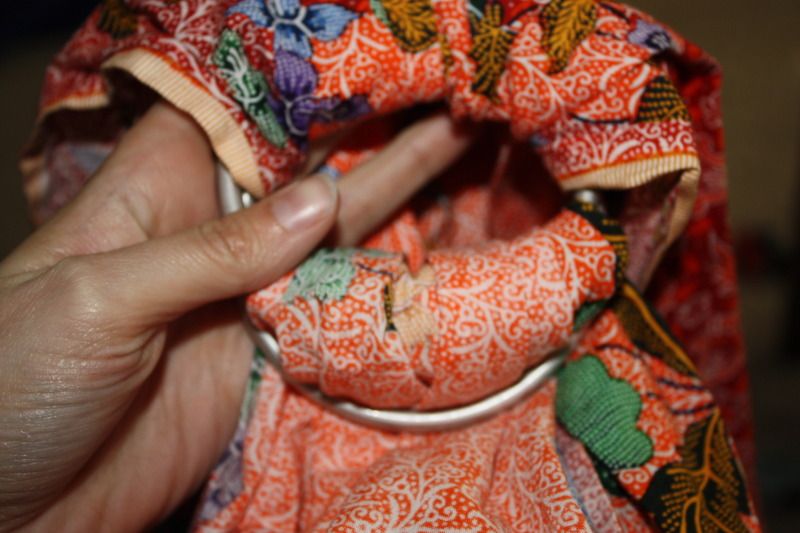 and back down through the bottom ring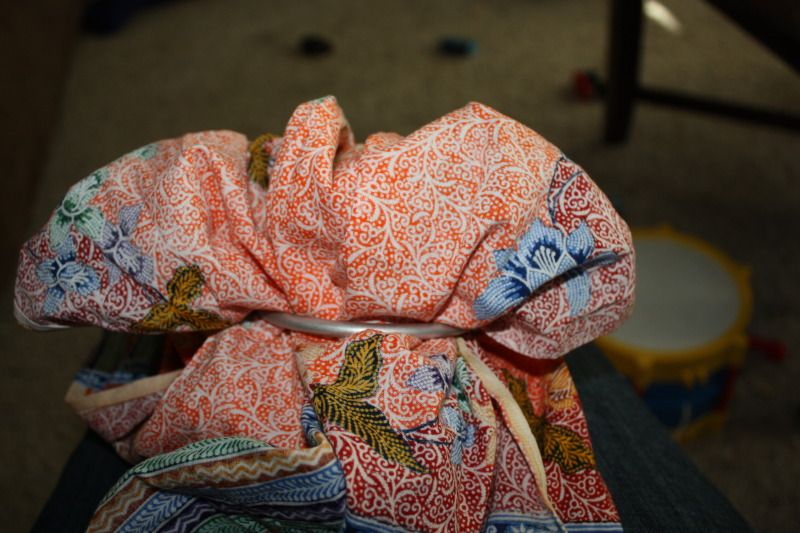 Spread out the wrap out so the edges of the fabric are along the edges of the rings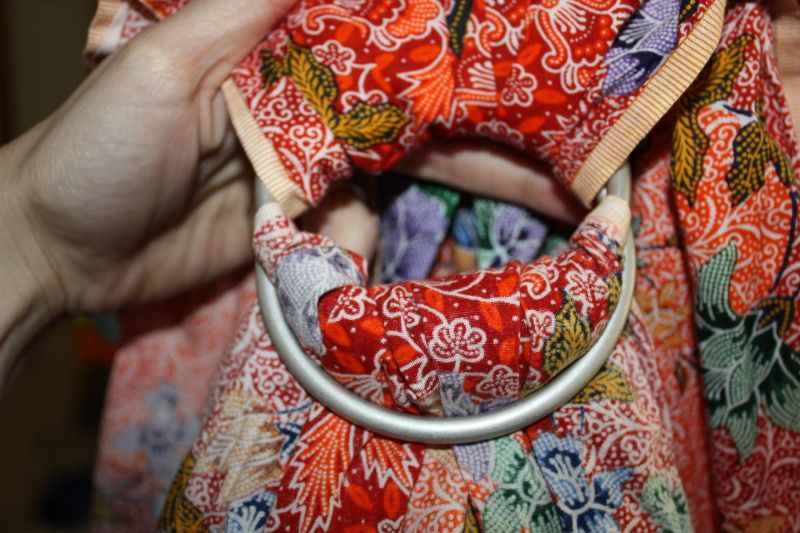 and you're done!  The body of the sling should be the right side of the fabric, while the tail will be the wrong side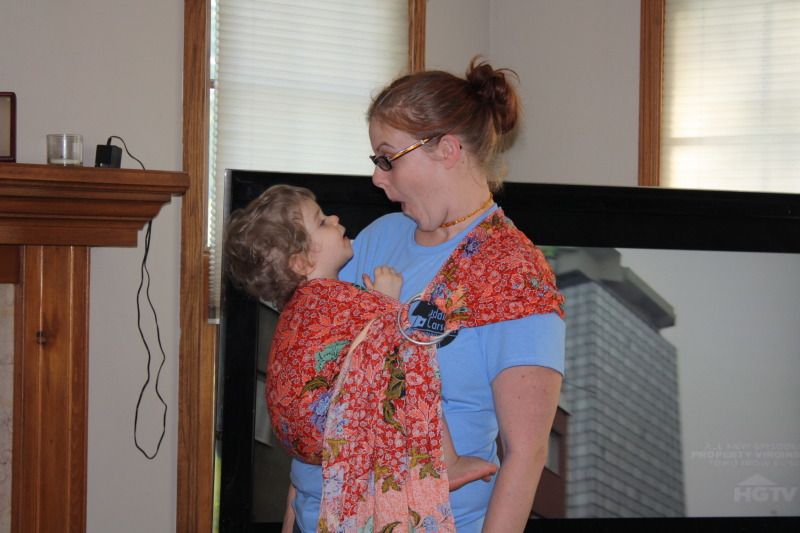 Happy babywearing!
Like us on Facebook: https://www.facebook.com/themommydialogues
Vote for us on Top Baby Blogs (once every 24 hours): http://www.topbabyblogs.com/cgi-bin/topblogs/in.cgi?id=themdi
Vote for us on Circle of Moms Mompreneurs: http://www.circleofmoms.com/top25/Top-25-Mompreneurs-2012-2012?trk=t25_Top-25-Mompreneurs-2012-2012