14/122011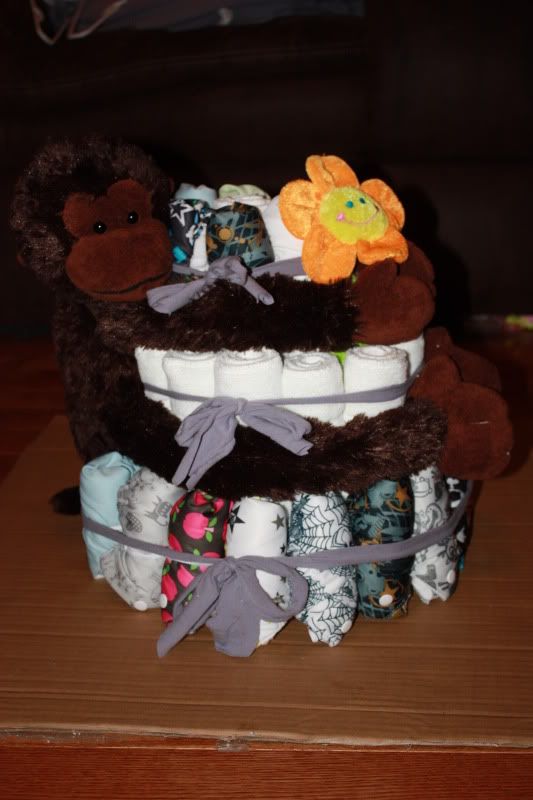 I made this diaper cake for my long time friend for the baby shower of her first baby….we were pretty broke at the time and could only afford the actual diapers for the cake, so I had to figure out how to do it with stuff from around my house.  These are Sunbaby pocket diapers (http://sunbabydiapers.com/) which are relatively cheap at $144 for 24 diapers and 48 inserts.  Pretty reasonable if you ask me.  For this particular cake you will need at least 24 diapers and 48 inserts.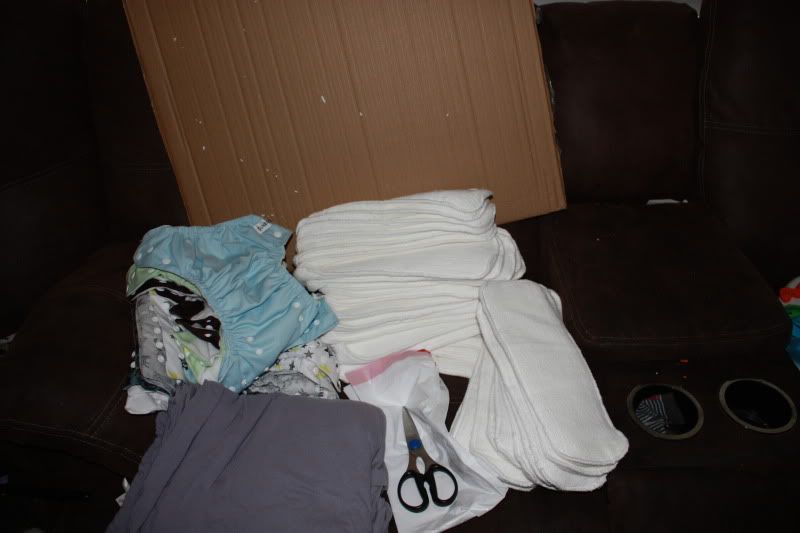 What you'll need for this en devour….scissors, big piece of cardboard for the base, diapers and inserts, kitchen trash bag, an old bed sheet that you dont care about (you can also use ribbon or anything else you have laying round the house for the trim) and decorations for the cake.  Lets get cake making!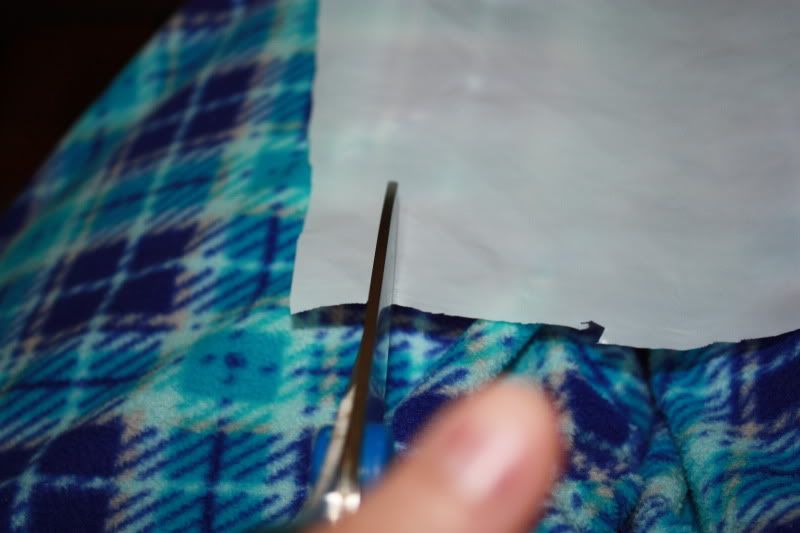 Start by cutting about 1 inch wide strips out of the garbage bags….your going to need long and short ones so cut long ones and trim the excess once they are tied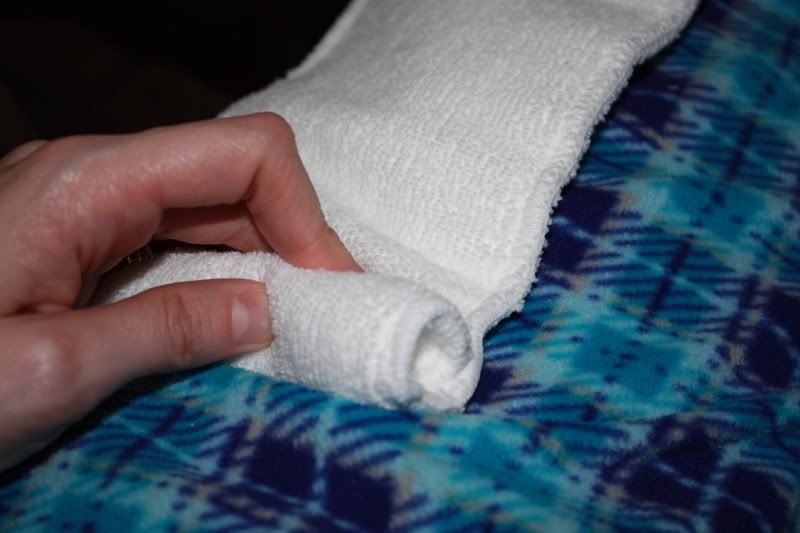 Fold the diapers in half and then roll both the diaper and the inserts up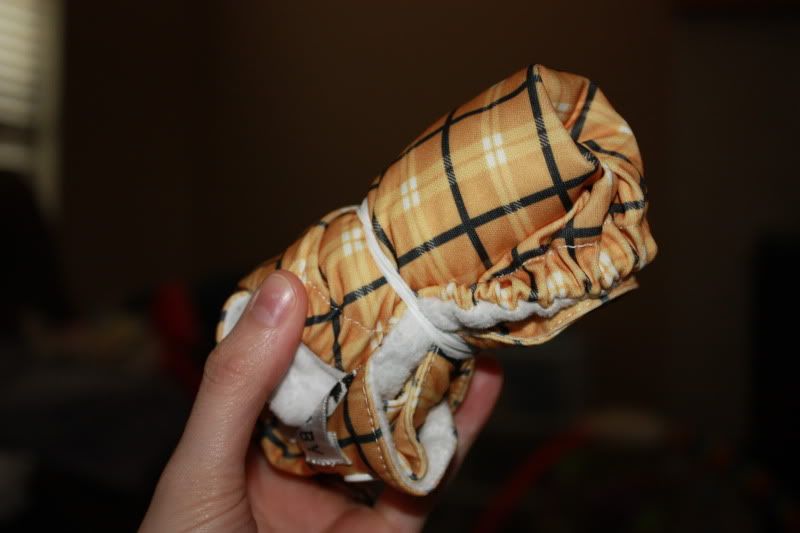 Secure each diaper and insert with a strip of the garbage bag and snip off any long ends
Now that you've got all of them rolled up and secured it's time to starting building the cake
Lay your cardboard down as a base (you can decorate it if you like with wrapping paper or fabric or whatever) and start with a central insert and build it out from there….securing each "ring" of inserts or diapers with a long piece of garbage bag, ending with your diaper shells along the outside.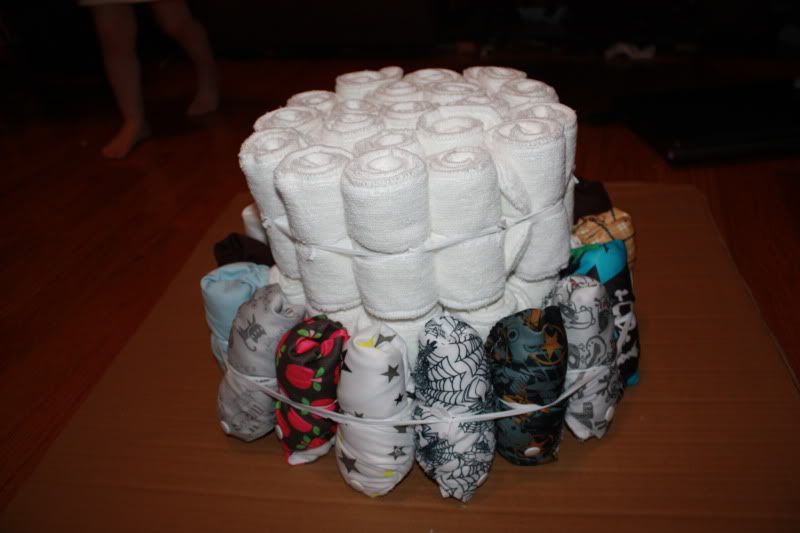 The next layer is all inserts….same technique as the first layer, start from the center and work out securing each ring as you go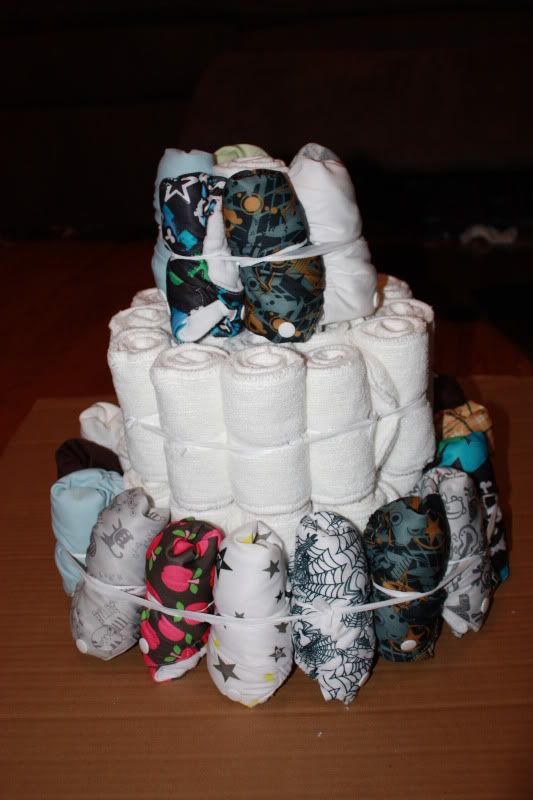 Onto the last layer same way as the first 2….I did 1 insert surrounded by diapers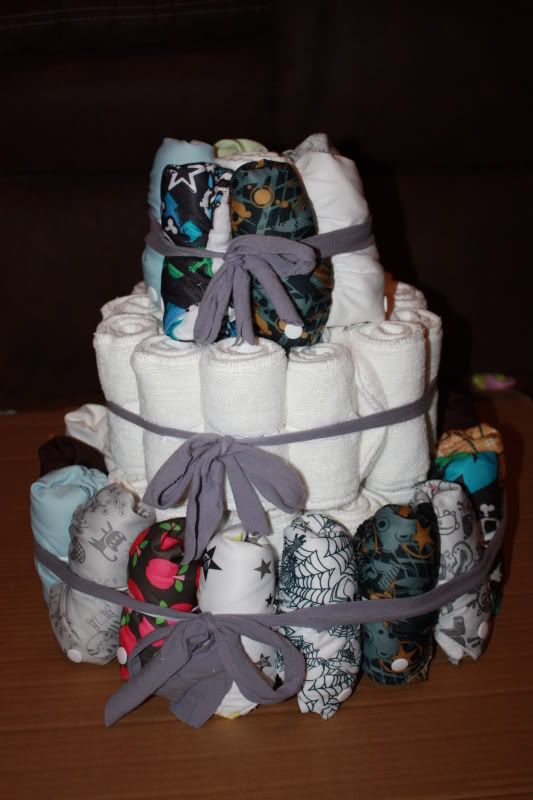 Cut strips from your sheets (or whatever your using) and tie around each layer separately, covering up the trash bag ties…add your decorations (which i stole from my own kids….we have a toy store in our house as it is) and you have a super cute (and eco friendly) diaper cake!  Happy cloth diapering!