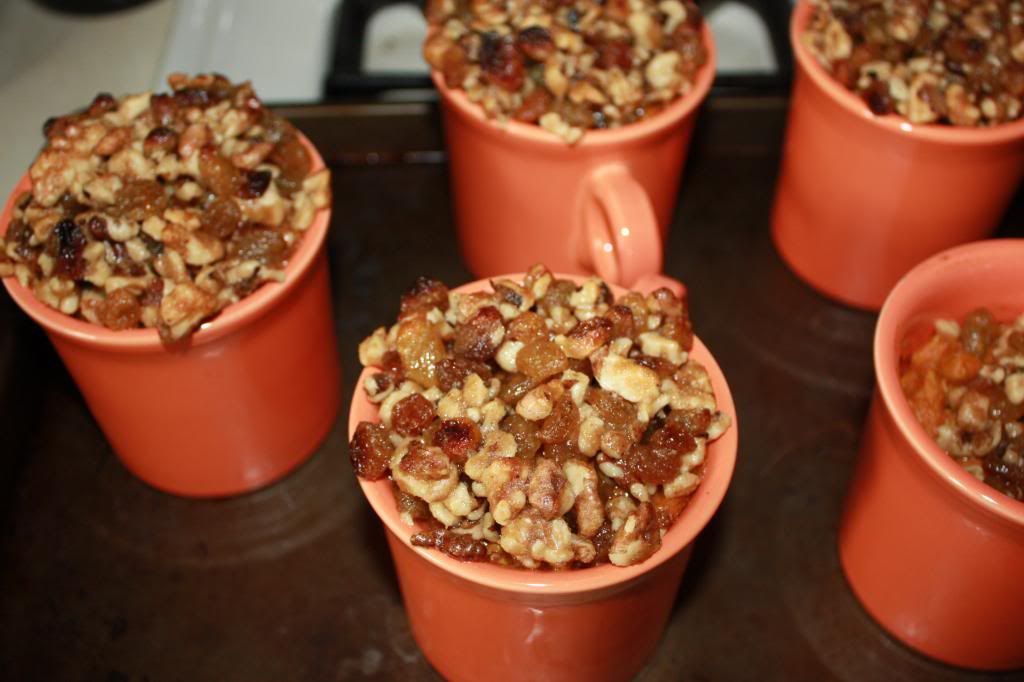 Pumpkin Pie Baked Oatmeal Mugs is one of the SquishyClans favorite things for breakfast.  It's hearty, quick to make and is so rich and delicious that it will keep you going until lunch time.  You can even make these ahead of time and pop them in the microwave for a quick before school/work breakfast.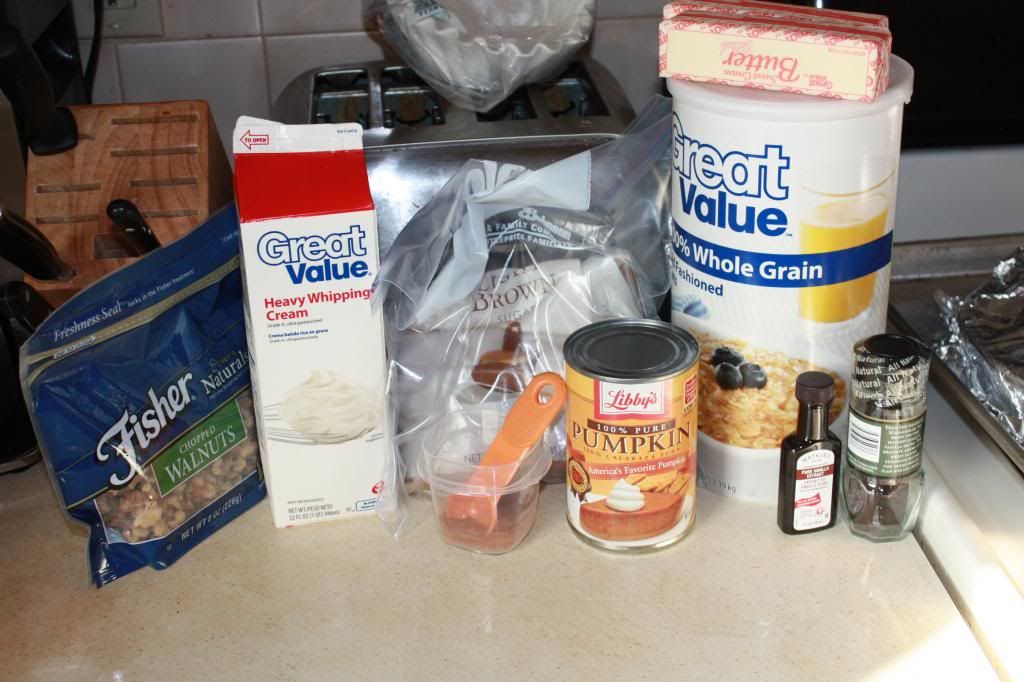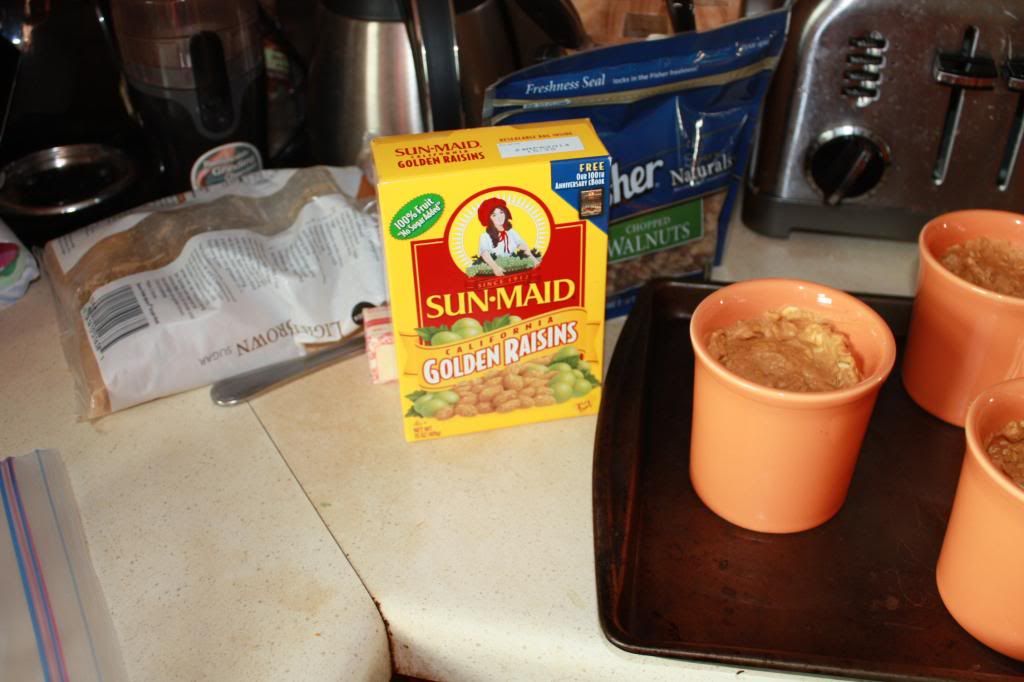 What you need….Pumpkin Puree (not pumpkin pie filling), brown sugar, heavy cream, vanilla, old fashioned rolled oats, nuts, butter, raisens and Apple Pie Spice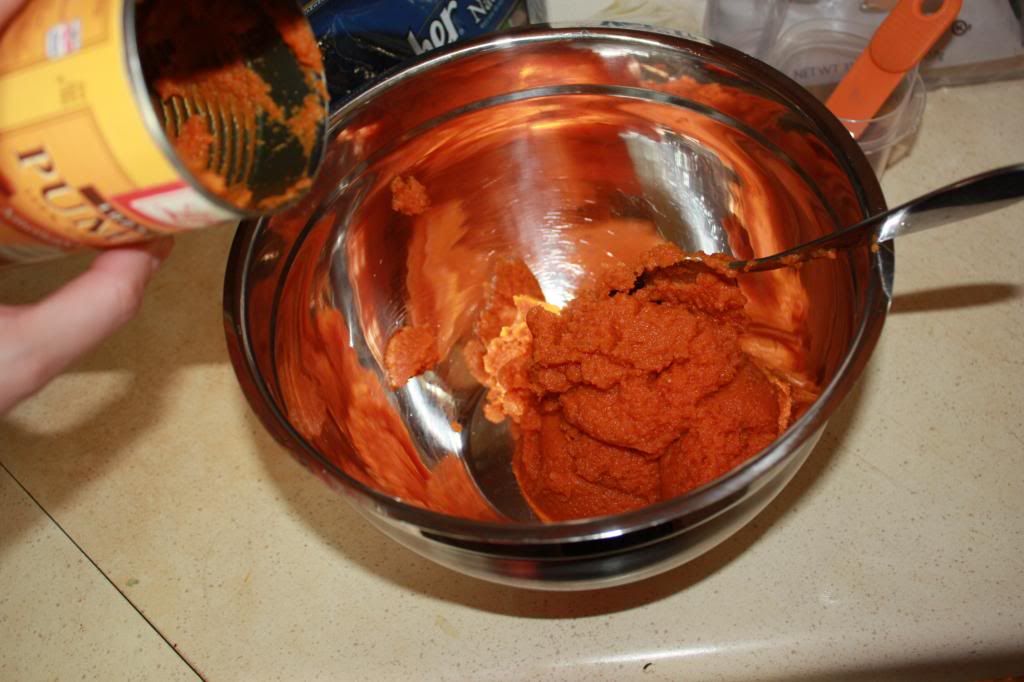 Dump the entire contents of 1 can of pumpkin puree into a large bowl and preheat your oven to 375
1 cup of heavy cream into the bowl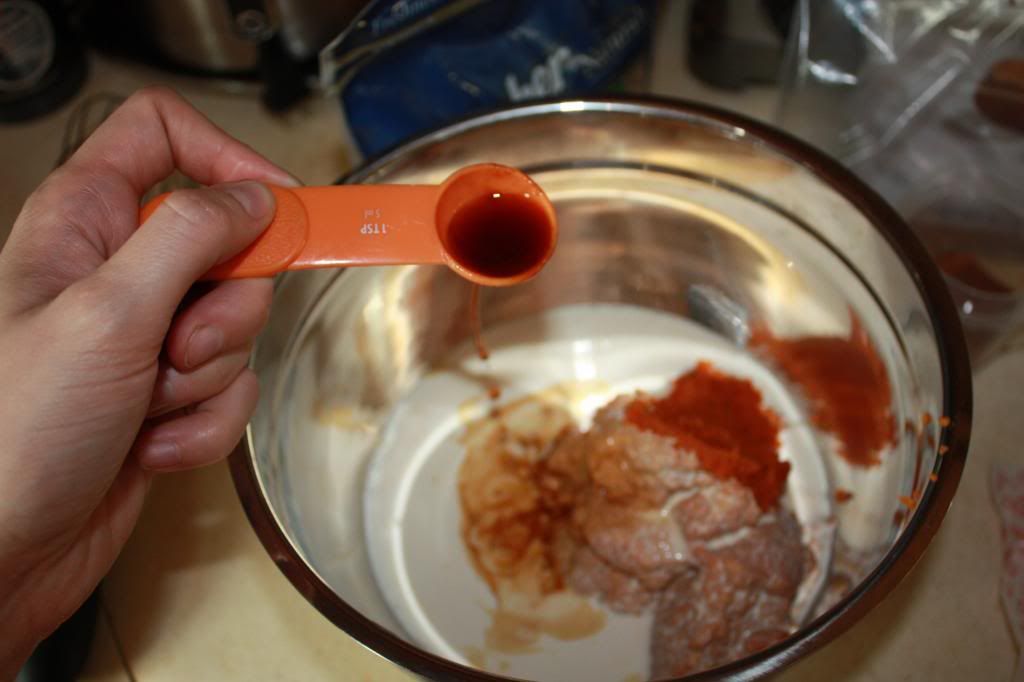 1 tablespoon of vanilla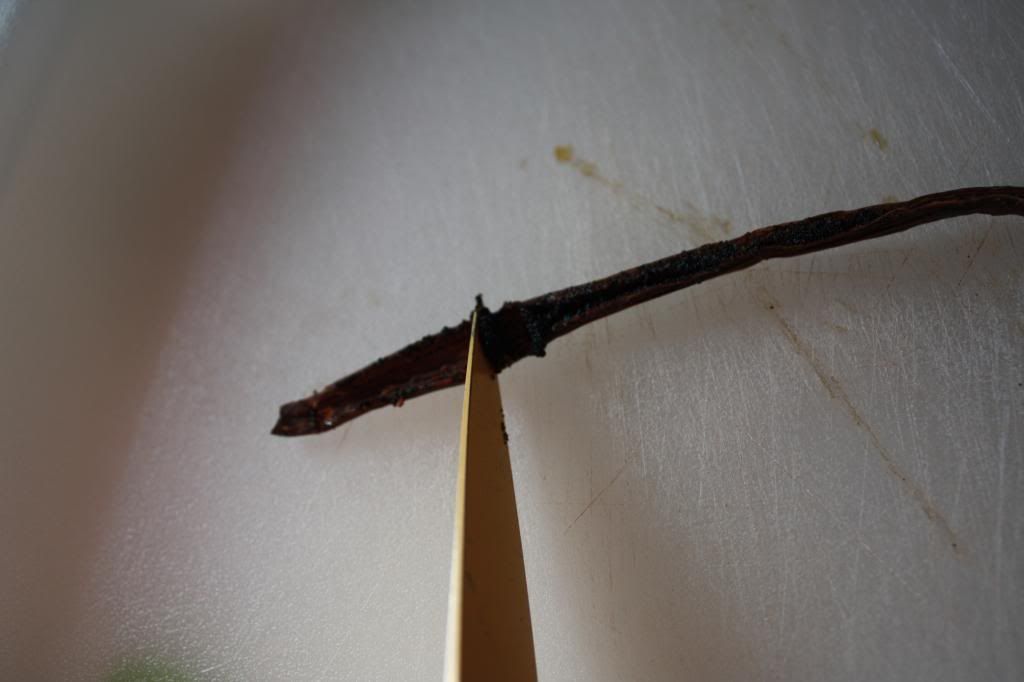 This is an optional step, we like to add vanilla bean to our oatmeal.  To do this, cut the vanilla bean in half and scrape out the entire inside contents of the bean.  You can then discard the outside or save it for use in other things.
You can see the vanilla bean scraped onto the side of the bowl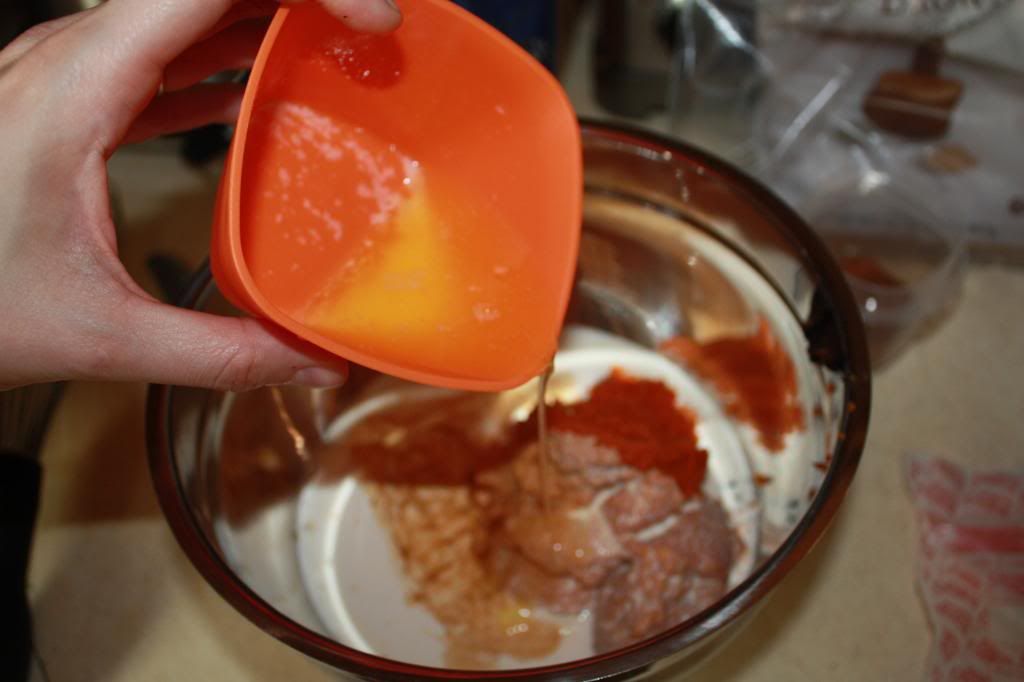 Add to the mixture 3 tablespoons of melted butter (salted) and give it a good whisk to incorporate the vanilla scraped onto the side
Add to your pumpkin mixture 3 heaping tablespoons of brown sugar
1 1/2 teaspoons of Apple Pie Spice and whisk it all together for a minute or 2.  The mixture should be light and fluffy and you can adjust the spice at this time to your taste.  You may be asking "Why apple pie spice?" ..simple answer it gives you the best pumpkin pie flavor (strange right?).  I've tried many different combinations of spices including pumpkin pie spice, and apple pie spice was the winner.
Dump in 1 1/2 cups of old fashioned oats into your pumpkin mixture and mix it up well
Evenly divide your mixture between 5 oven safe mugs (or ramikins)….if you need more then 5, just double the recipe.
Place the mugs onto a cookie sheet
and into your already preheated oven for 15 minutes and while we wait we are going to make the topping
Into a bowl dump in 1 cup of nuts….any nuts is fine.  We are using walnuts here, but any nut will do.  Even a mixture of different nuts would be good.
1 cup of raisins…we prefer golden raisins but any raisins will do (or even currents)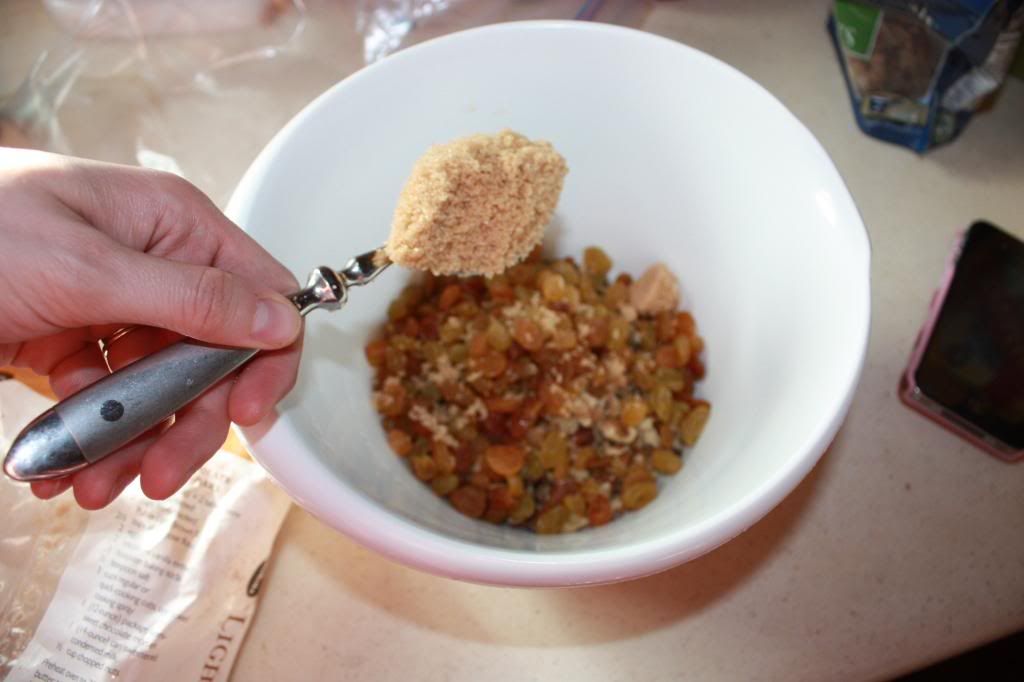 2 heaping tablespoons of brown sugar (or maple syrup if you don't have any brown sugar)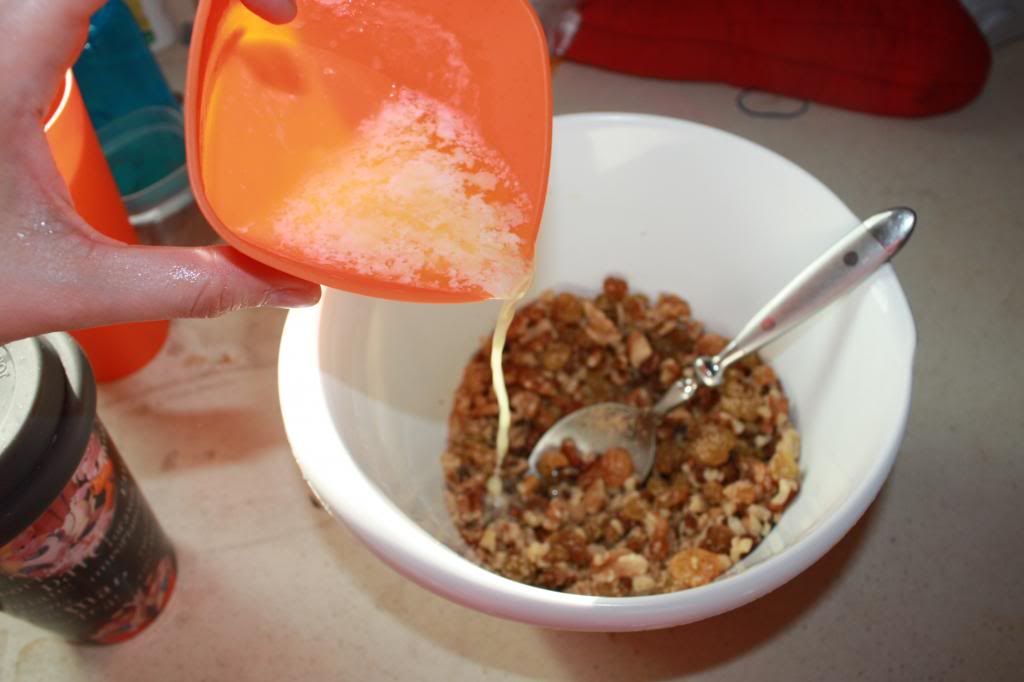 and 2 tablespoons of melted butter…..mix it up well and set aside and DON'T eat it all with a spoon 😉
After the 15 minutes in the oven take your oatmeal mugs out and top the oatmeal with your topping mixture and put it back into the oven for another 10 minutes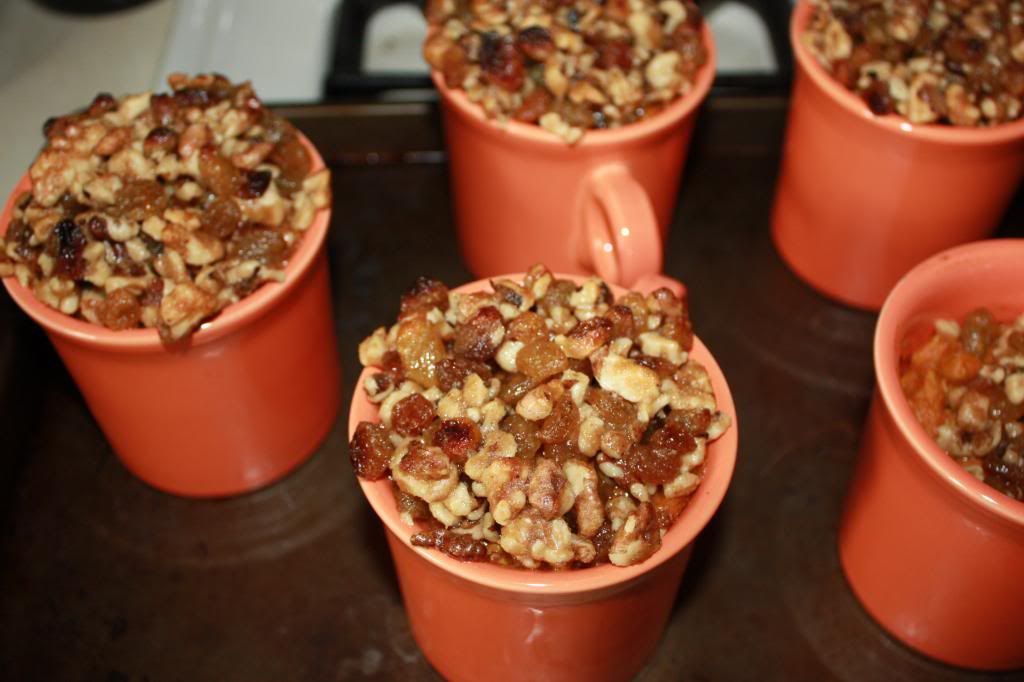 The nuts and raisins candy and become these delicious sweet little treats that compliment the oatmeal so well.
Delicious! Enjoy!
Like us on Facebook: https://www.facebook.com/themommydialogues
Vote for us (once every 24 hours) on Top Baby Blogs: http://www.topbabyblogs.com/cgi-bin/topblogs/in.cgi?id=themdi
Join us at MommyCon! https://www.facebook.com/tmdmommycon?ref=ts&fref=ts & http://mommy-con.com/