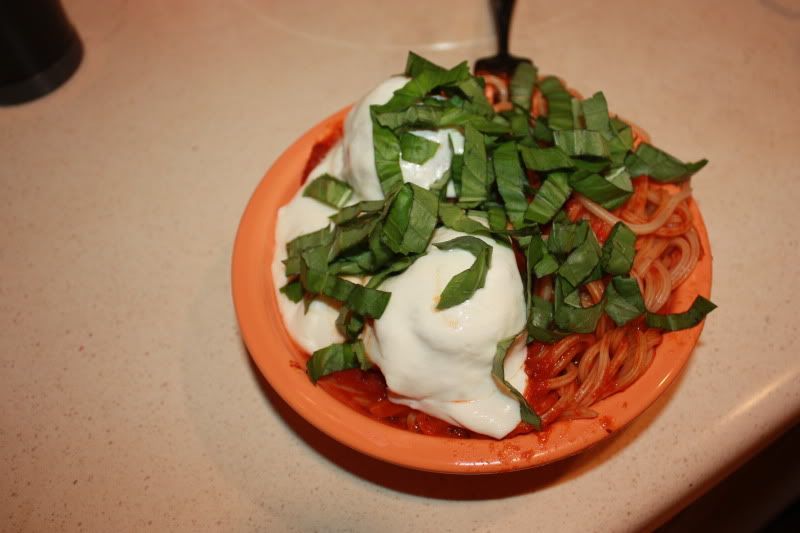 This is one of those "I dont have a ton of money" meals.  It's about $20 and it feeds my family of 6 with some to spare.  It's also delicious and easy to make.
What you'll need….eggs, 2 onions (small and medium), Parmesan cheese, dried basil, dried oregano, olive oil, red wine, plain bread crumbs, your choice of jarred sauce, salt, pepper, tin foil, crushed red pepper flakes (not pictured) if you want a bit of spice and whatever kind of ground meat your using.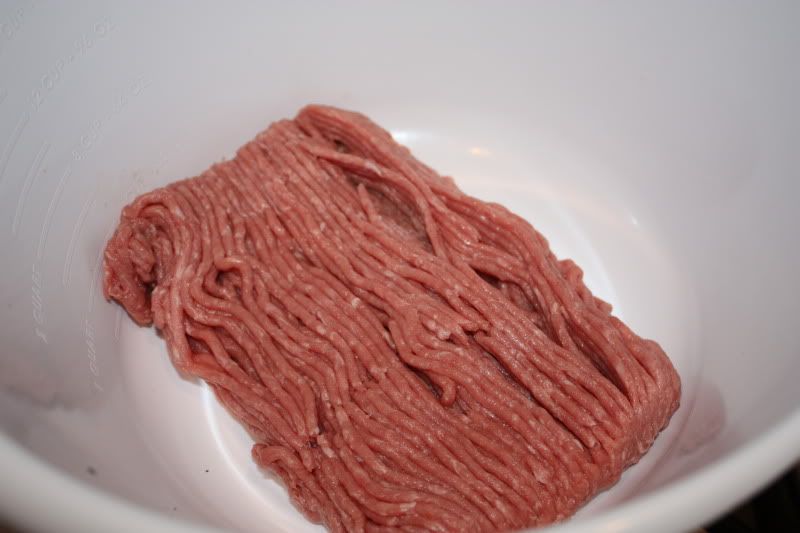 First we are going to start the meatballs….preheat your oven to 350 degrees and dump your 1 pound of ground meat into a bowl.  I used turkey for these.  50/50 veal and pork is my favorite meatball meat mixture, but veal is incredibly expensive.  So turkey it is.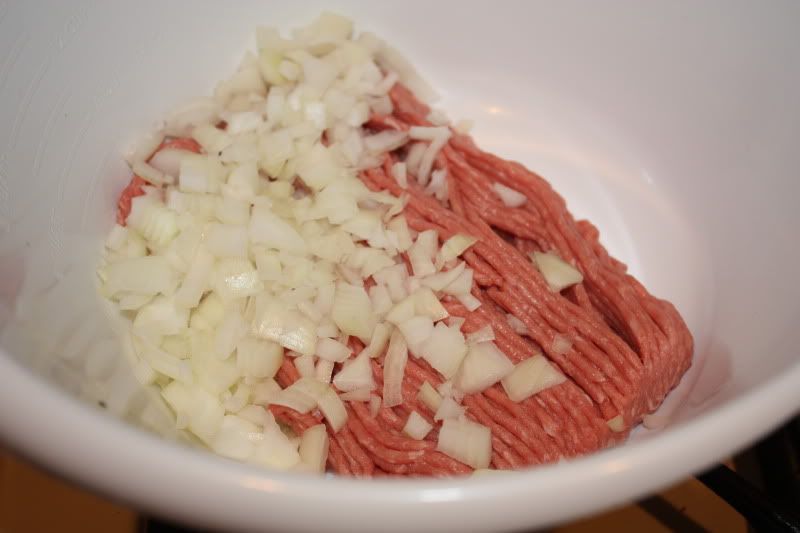 Add 1/2 of a small chopped onion to your meat
A couple of chopped cloves of garlic…more or less depending on your taste
Add in 1 tablespoon of each dried basil and dried oregano and salt and pepper to taste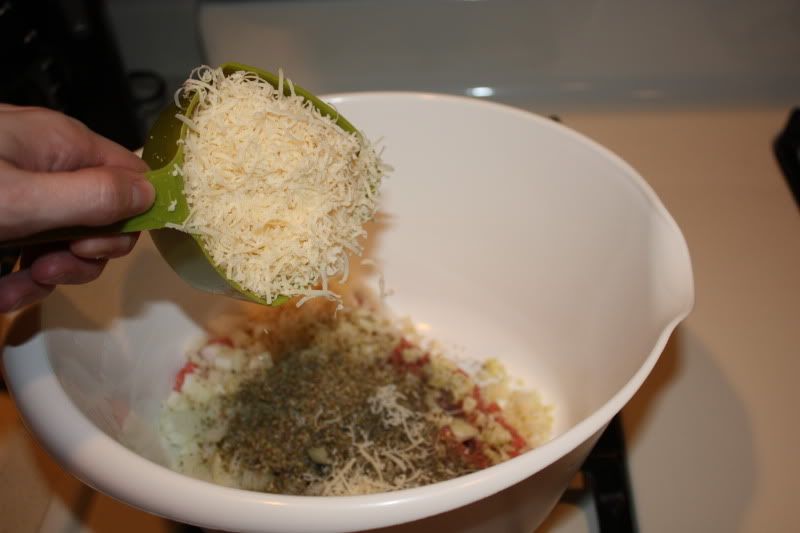 Add 1 cup of grated Parmesan cheese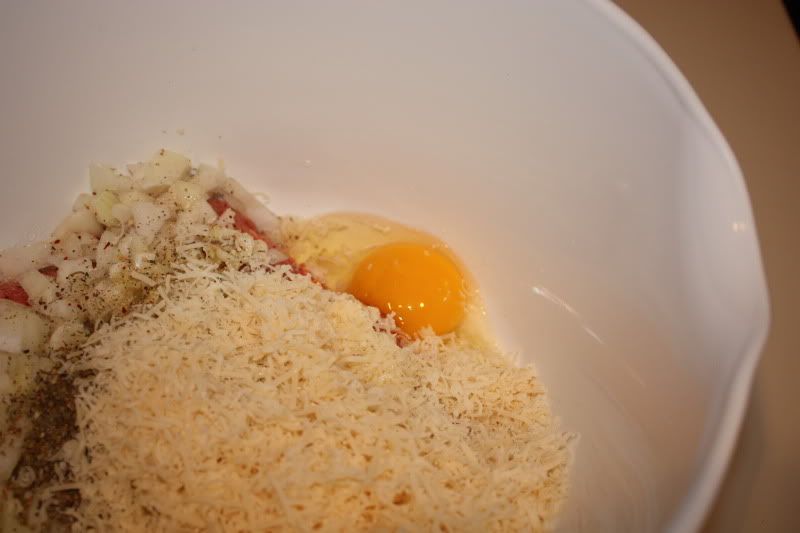 2 eggs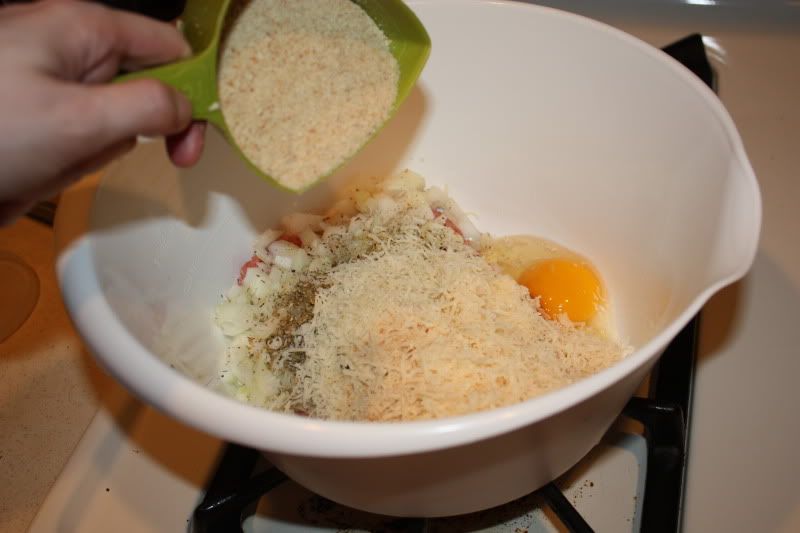 3/4 cup of plain bread crumbs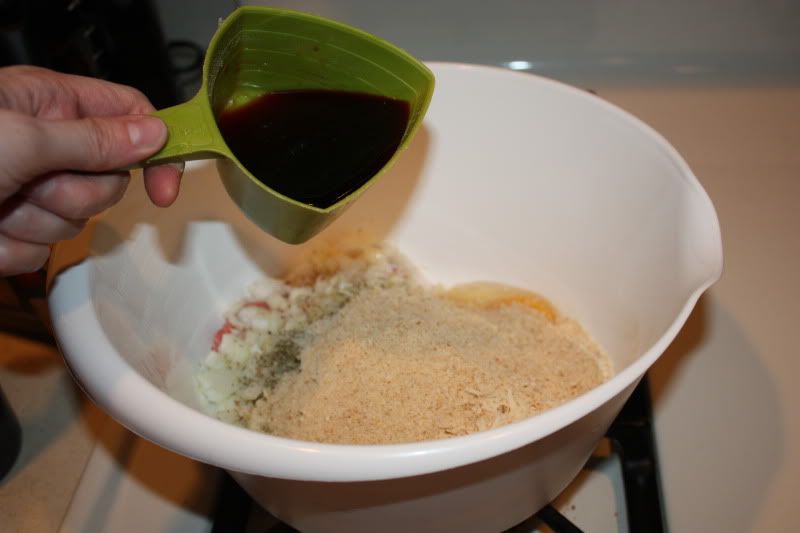 1/2 cup of red wine…whatever red wine you like.  I used Ravenswood Zinfandel which is my favorite red wine to drink.
Mix mix mix….i find my hands work best for this job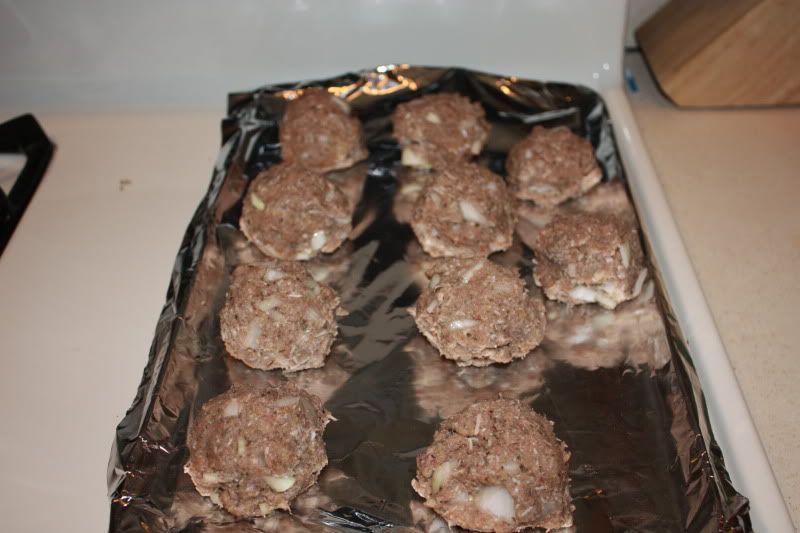 Once your meat mixture is good and combined….form balls (whatever size you like) and put them on a cookie sheet.  I line my cookie sheet with foil so I dont have as much to clean up afterwards ;).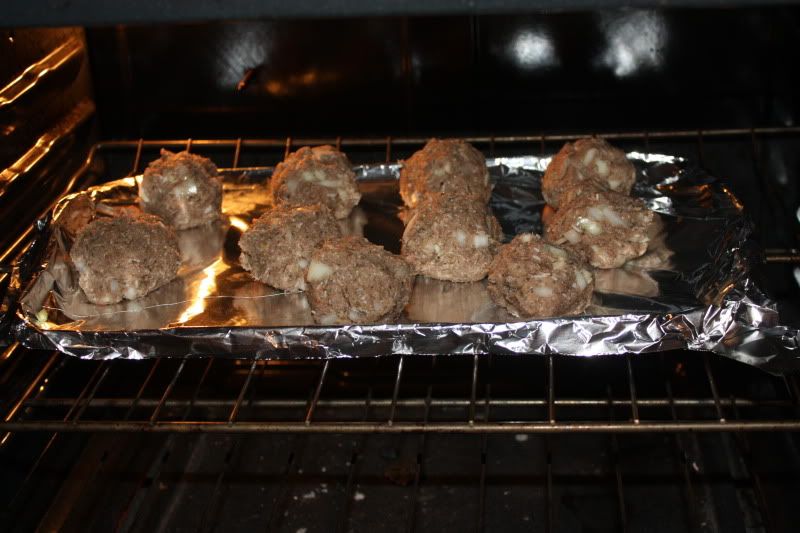 Pop in your already preheated 350 degree oven for 45 minutes…while we wait we are going to start on the sauce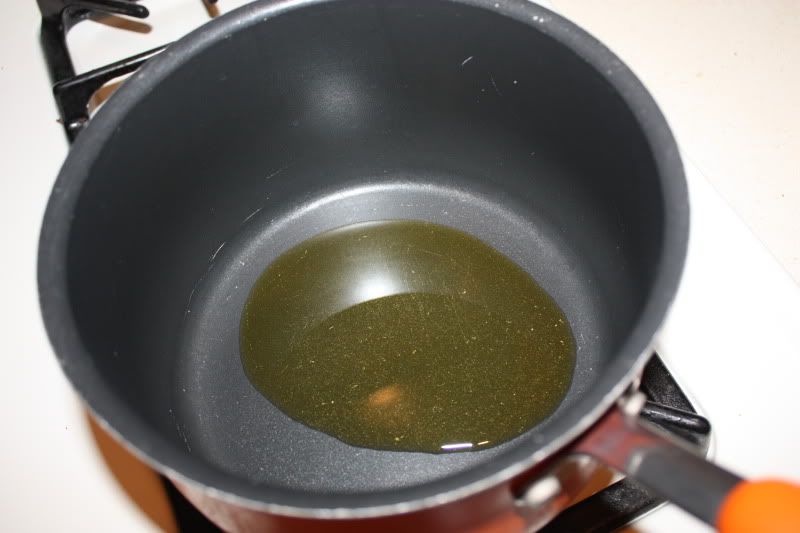 Pour a couple tablespoons of olive oil into a large sauce pan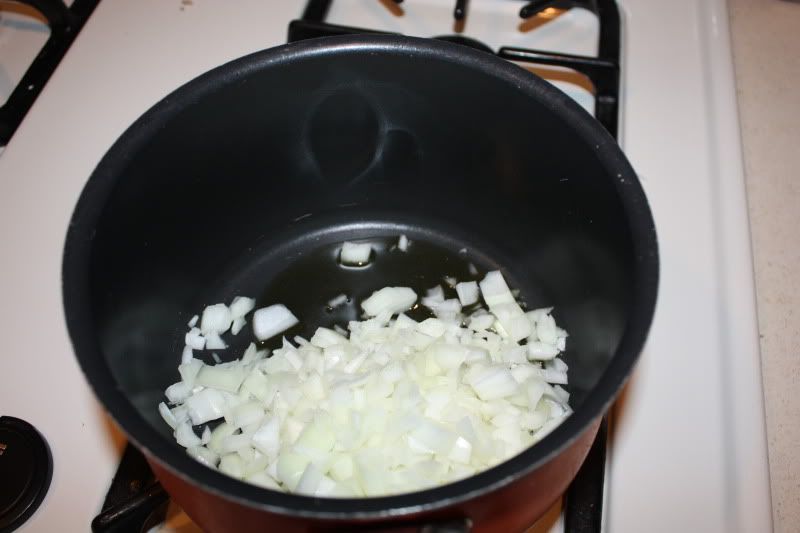 Add in 1 chopped medium onion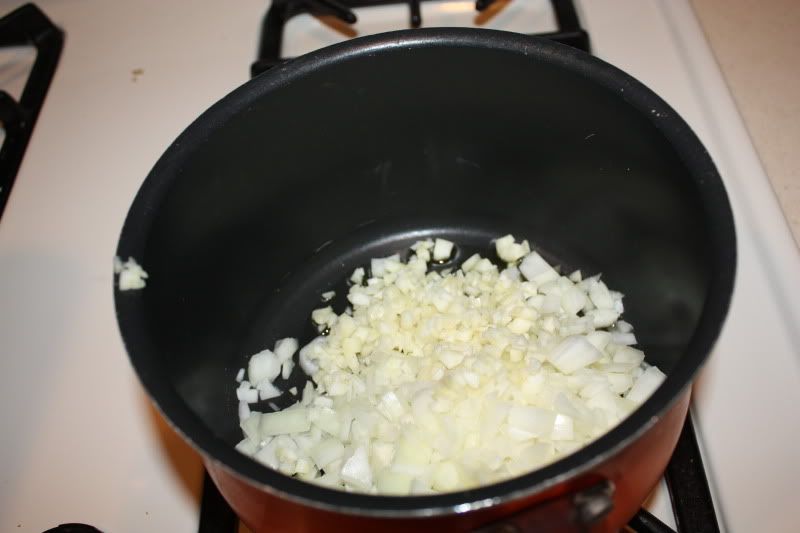 A couple cloves of chopped garlic (to your taste)
Salt and pepper
and Sautee until soft
After your onions and garlic are nice and soft you are going to add in your sauce.  I have a large family so I use 2 bottles.  Bertolli is my personal favorite if I have to buy jarred sauce…and our store just happened to be having a sale on the organic stuff.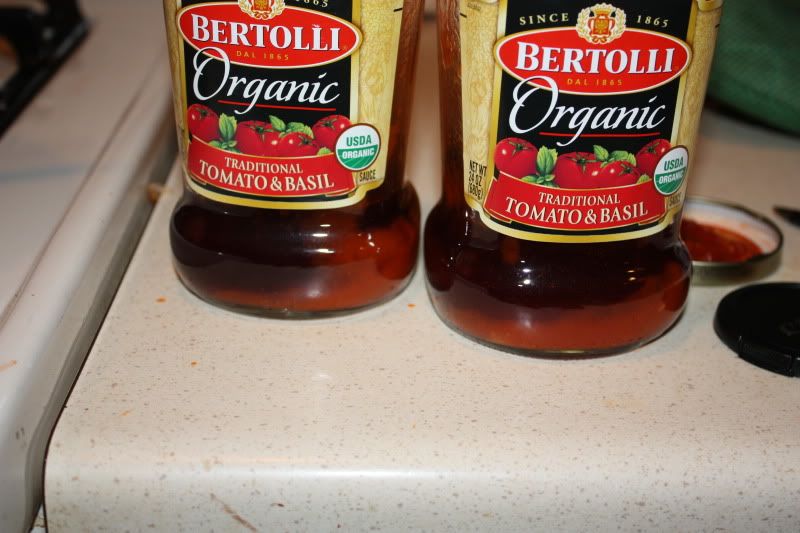 Now your going to add some red wine…..I like to fill up the bottle to just under where the label ends.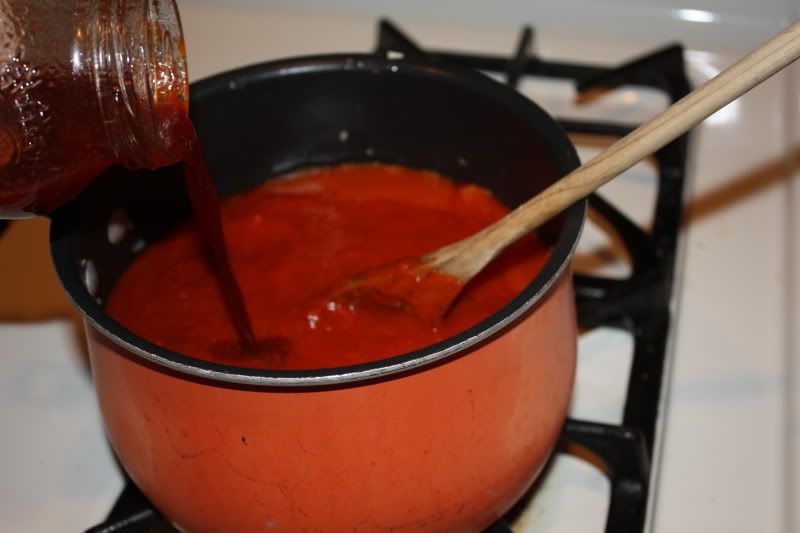 Shake well to get all the sauce stuck on the side off….and pour into your saucepan
If you like your sauce to have a bit of spice…add in some crushed red pepper to your liking.  I add in about 1 teaspoon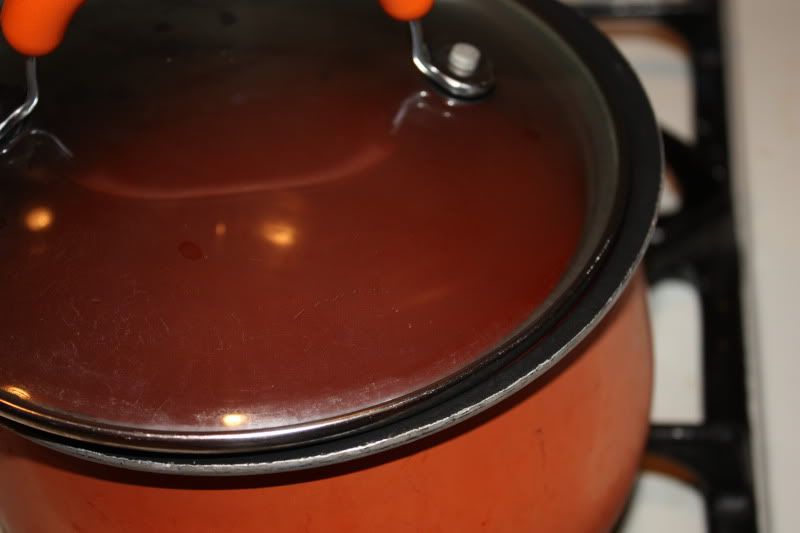 Put a lid on it (a little off center) so it doesn't splash everywhere and allow to simme while your meatballs finish cooking
Once your meatballs are done…pull them out of the oven (don't they look delicious?)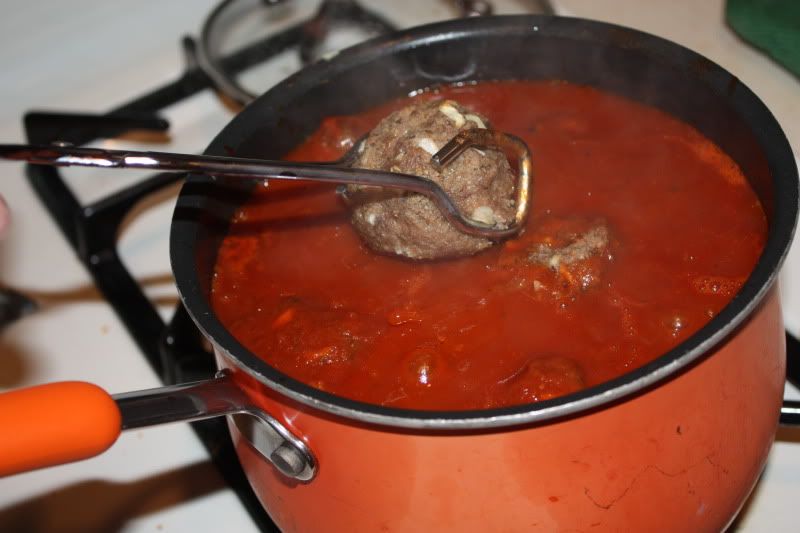 and add them into your sauce to simmer some more while your getting your pasta on the stove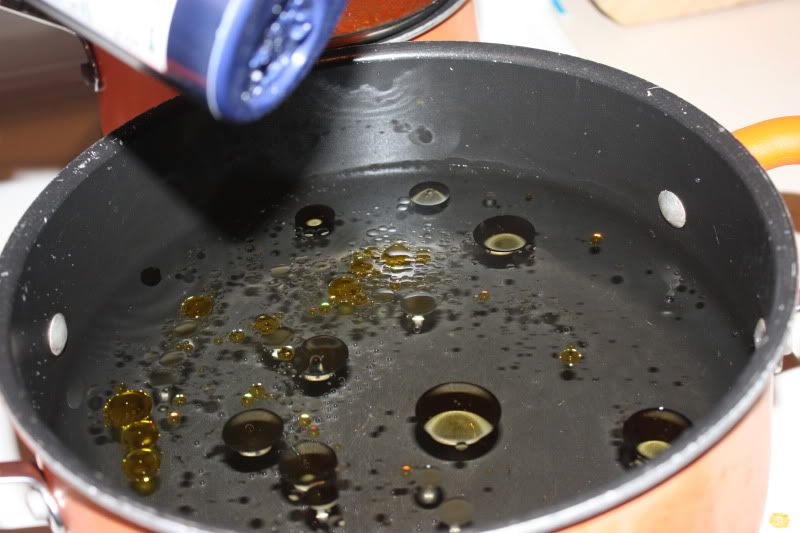 Start your pasta water with some olive oil and salt and cook your pasta according to your taste or the instructions on the box…..drain when done
Serve up your noodles with your sauce and add whatever topping you like.  Front we have melted fresh mozzarella with fresh basil….going clockwise we have fresh grated Parmesan and fresh basil, just sauce, and just fresh grated Parmesan.  I hope you enjoy.