You might be surprised to know, that despite my love of carseats…..2 Red Hens Studio was my #1 favorite thing we saw at the ABC Kids Expo.  Her booth was one of the first booths we stopped by because it was was just too cute.  Xza being the vintage maven that she is, was drawn to the completely restored camper trailer that was just to freaking adorable for words and that they DROVE to KY all the way from their home in CO.  I wish I could have seen how they got this thing in and out of the convention center.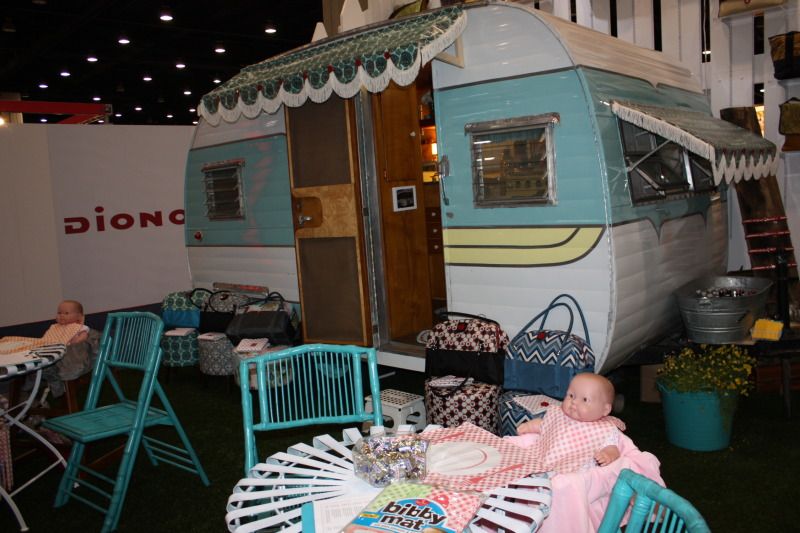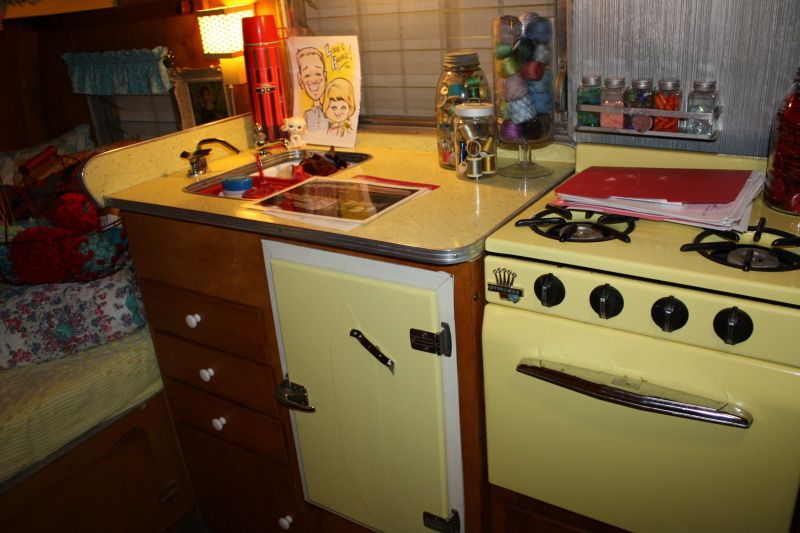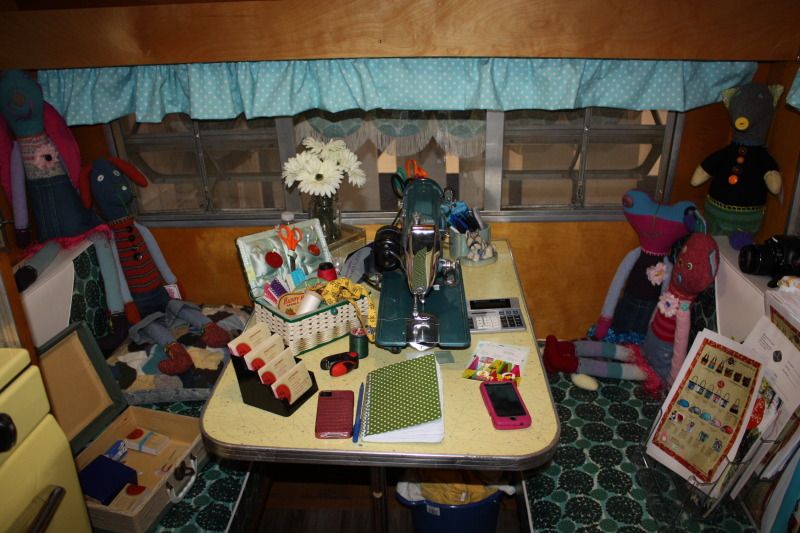 Not only was her booth the cutest thing I have ever seen (and the BEST booth at ABC)…but her bags and accessories are absolutely stunning.  Lori designs ALL of her own fabrics so all of her products are completely 100% original and unique…and in addition to that, are impeccably well made.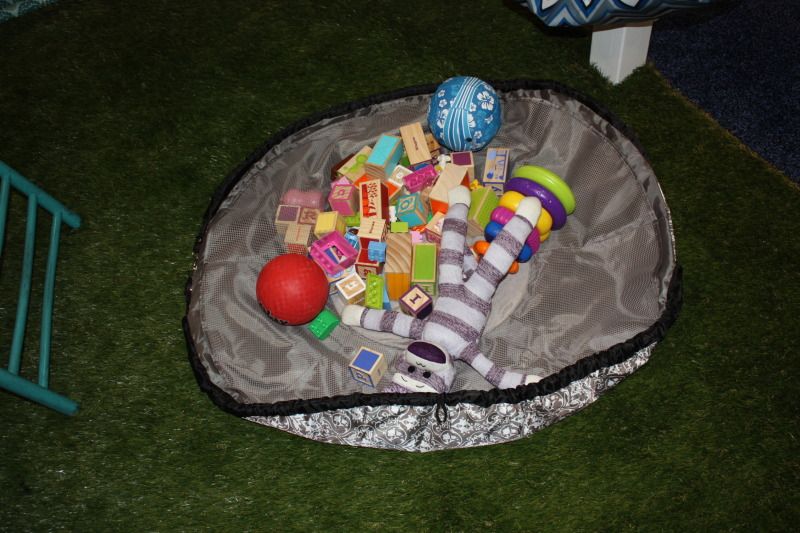 One of her coolest products is this toy bag turned playmat called the Toy Nanny.  Not only does it hold A LOT of stuff (that wont fall out) but when you open it up, and lay it down you have a super awesome playmat for your little one to play on.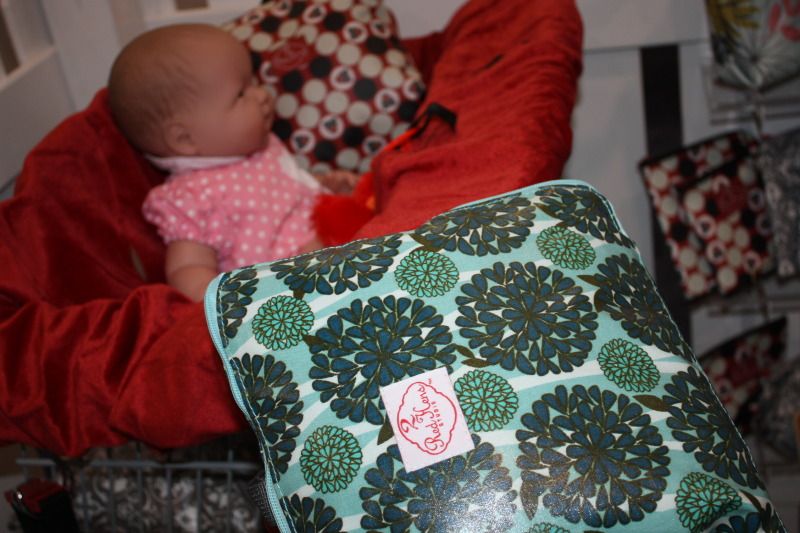 Xza's favorite product (besides her beautiful bags) is this shopping cart cover (called the Shopping Cart Nest) that folds into this nice little bag for easy storage and travel.  No special folding required….just stuff it in and zip it up!
Accessories galore!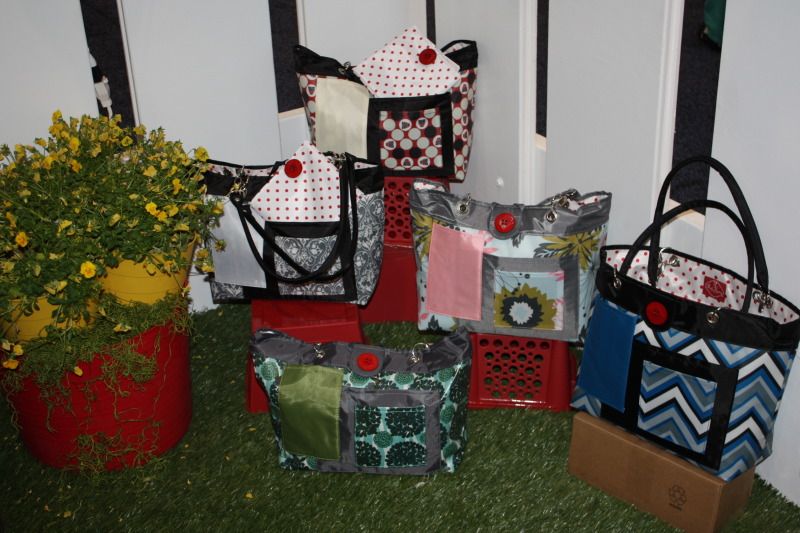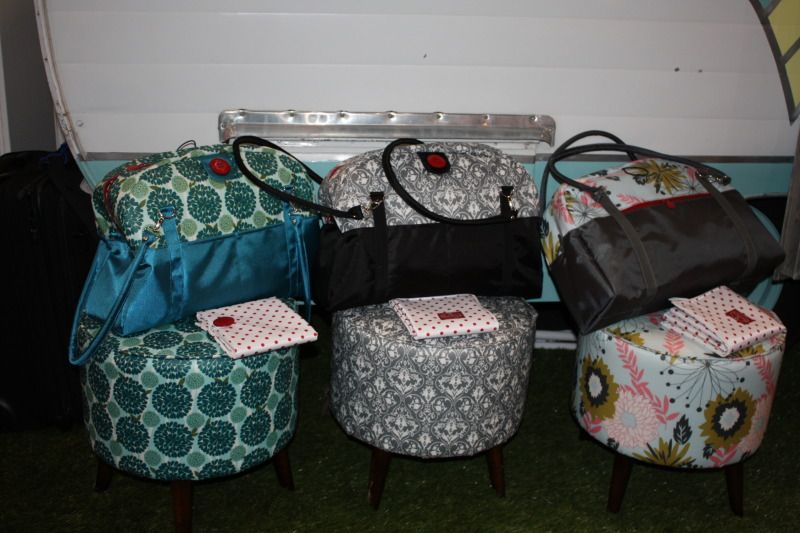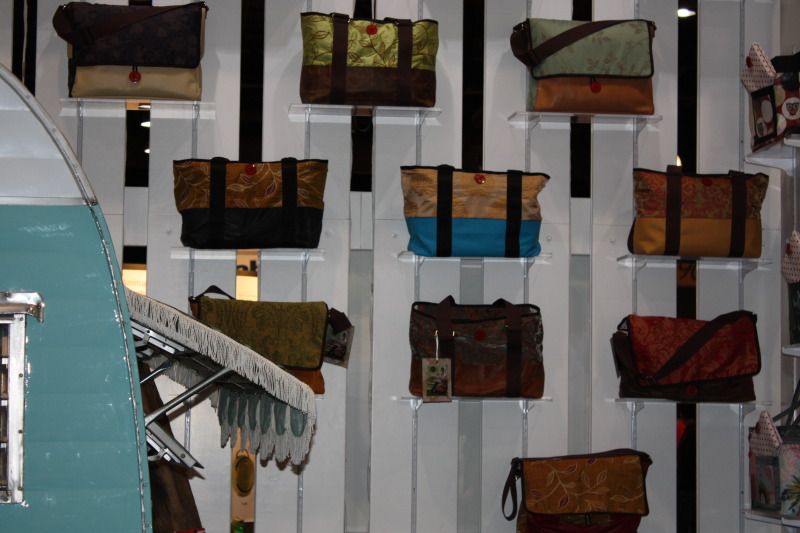 Look at all that gorgeousness.  I just cant get over how BEAUTIFUL her bags are….her limited edition series bags (my personal favorite….I MUST MUST MUST have one, I might possibly perish without it) are made with upcycled leather jackets.  How awesome is that?  I don't even LIKE diaper bags, and have used a Jansport backpack from high school for all my kids and I am seriously coveting ALL of her beautiful gorgeousness.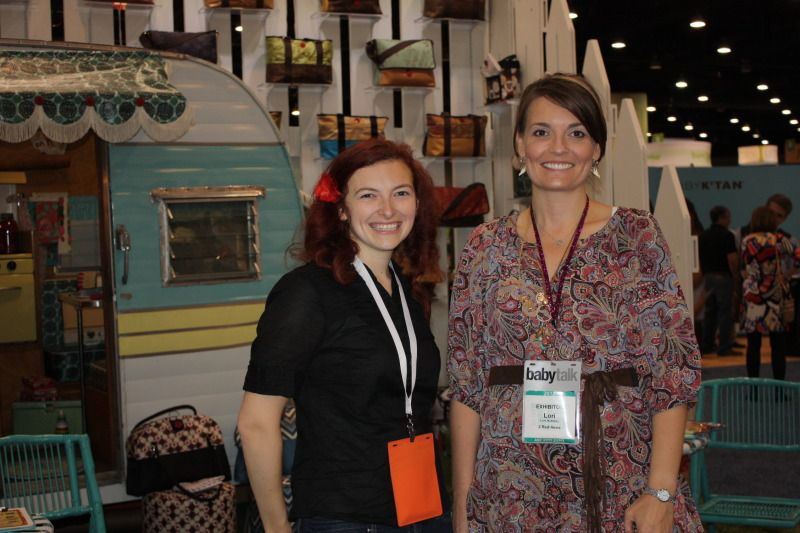 Lori is also one of the sweetest , loveliest people I have ever met, and mark my words….2 Red Hens Studio is the next big thing.  I cant wait until I get to say "I wrote about her first and now she's bigger then Petunia Picklebottom!"
Visit 2 Hens Studios: http://www.2redhens.com/
Like her on Facebook: https://www.facebook.com/2RedHensStudio?ref=ts&fref=ts
Like us on Facebook: https://www.facebook.com/themommydialogues
Vote for us (once every 24 hours) on Top Baby Blogs: http://www.topbabyblogs.com/cgi-bin/topblogs/in.cgi?id=themdi