While Xza and I were at the ABC Expo last October we came across these wonderful adjustable pouch slings called Babaslings, that literally stopped us in our tracks.  I've tried many different types of pouches, both adjustable and non-adjustable and I have to say, the quality of the Babasling just isn't touched by any other pouch maker.  They are incredibly well made and the ones with embroidery are just GORGEOUS.  Pictures don't honestly do this carrier and it's beautiful embellishments justice.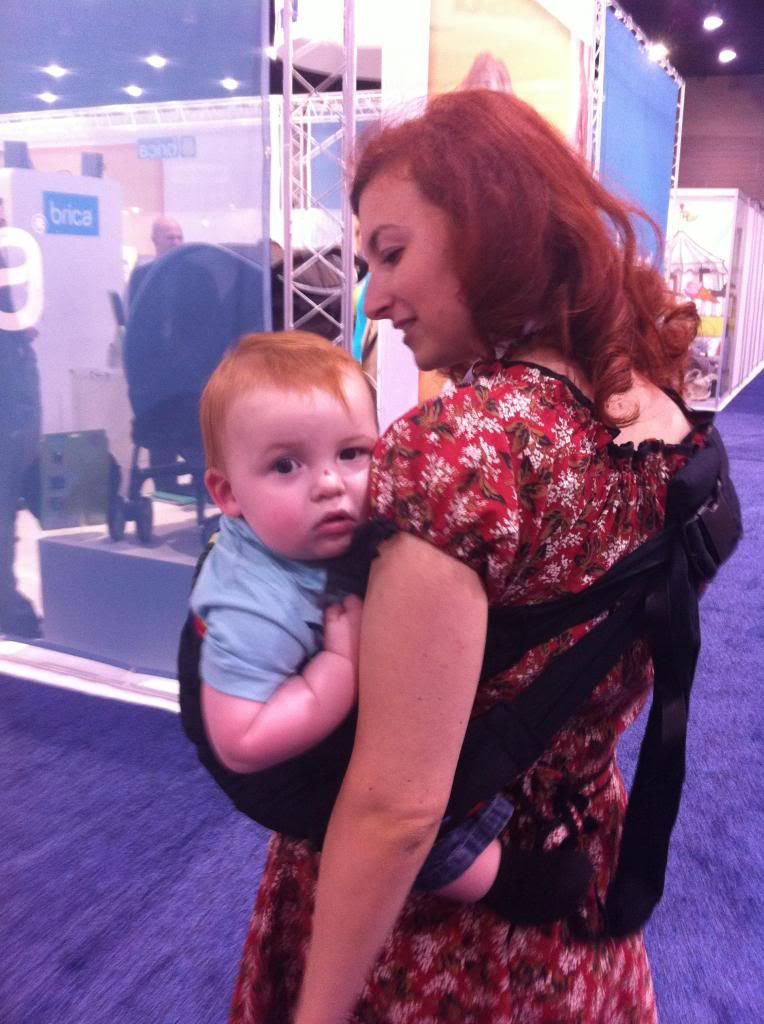 The design of this pouch is completely unique and exclusive to Babaslings.  Each rail adjusts independently due to the split buckle design of the closure.  In essence, it works exactly like a ring sling but with no tail and no rings.  It has a padded shoulder and padded rails which adds to it's comfort for both mom and baby.  The Babasling also features a safety strap as part of the buckle closure that adds an extra level of security in case the main buckle were to fail for any reason.
As you can see, the Babasling works for a wide range of children, from a 1 week old newborn (1st picture) all the way down to SquishyBaby who is 2, and also 10 lbs lighter and a couple inches shorter then Atticus.  It can be worn in many different ways and is a great carrier if you are looking for something that has popability for quick in and out trips to the store.  With heavier children, it does get heavy on the shoulder after awhile, which is going to be true of any single shoulder carrier.  The padding is very comfortable and I am usually not one for padding on the shoulders of slings.  All in all, I would definitely recommend the Babasling and give it a big 2 thumbs up.  Shanti the owner is also possibly one of the nicest people I have ever met.  Go Australia!!!!!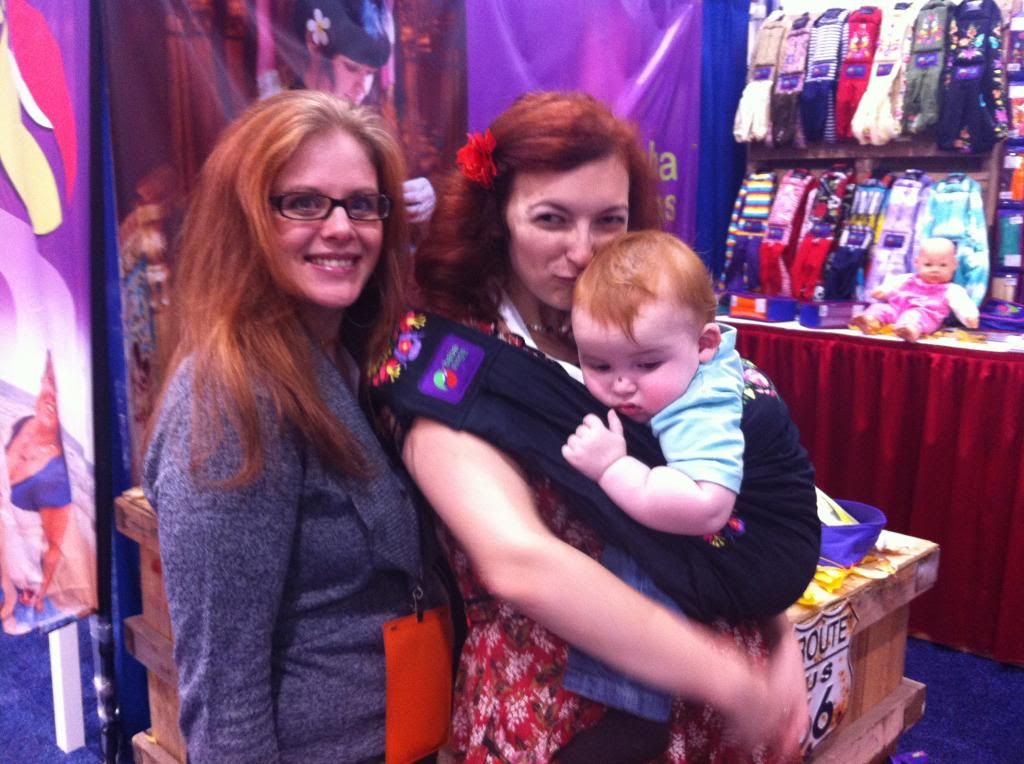 Happy Babywearing!
Want to purchase a gorgeous Babasling of your very own?  Check out all the beautiful options on her site. Shanti, the owner and designer is an amazing mama and super great to work with: http://www.babaslings.com/
Want some hands on help with babywearing?  Come to MommyCon: http://mommy-con.com/
Like us on Facebook: https://www.facebook.com/themommydialogues