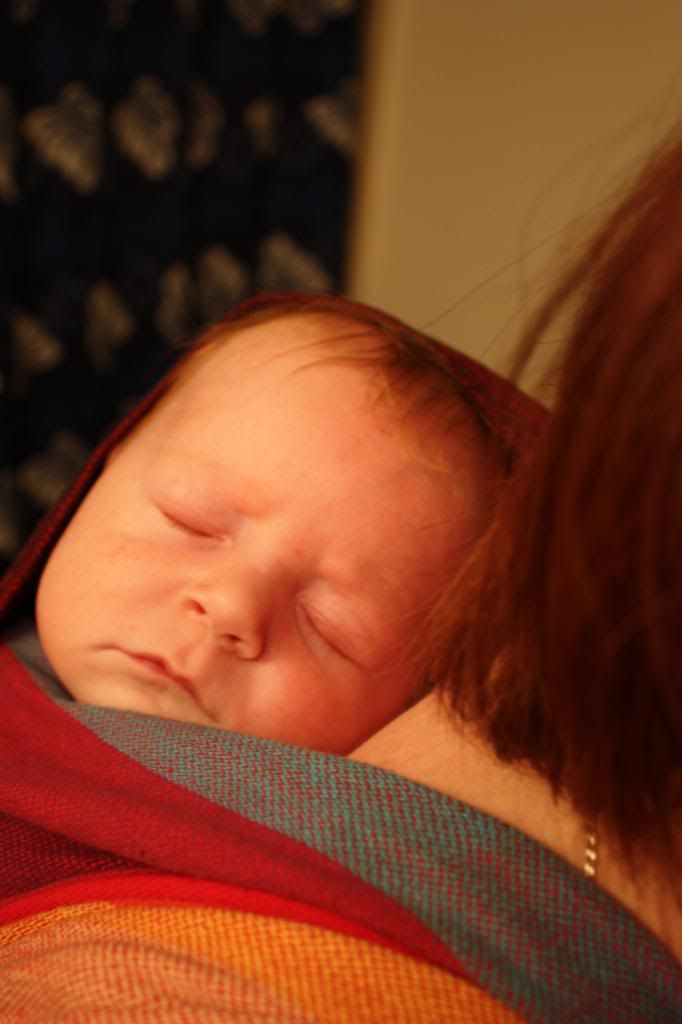 What do you do when your baby falls asleep when on your back in a wrap? How do you secure their head so it isn't flopping around?  The process for doing this is very easy, but does take some practice learning to do it. It's helpful the first couple times to do it in a mirror or a car window so you can visually see what your doing as your doing it until you get a good feel for it.
httpv://youtu.be/bY4NOKeyw_w
This video shows securing the head in a back wrap cross carry, but the concept is the same in any back carry.  Also make sure that the baby is actually sleeping….as you can see awake babies do not like having their heads tied down ;).
Happy Babywearing!
Looking for your own woven wrap to back wrap your baby?  Visit our shop: http://themommydialogues.com/shop/
Need some hands on help learning to wrap?  Come to MommyCon and attend our babywearing seminar: http://mommy-con.com/
Like us on Facebook: https://www.facebook.com/themommydialogues