13/122011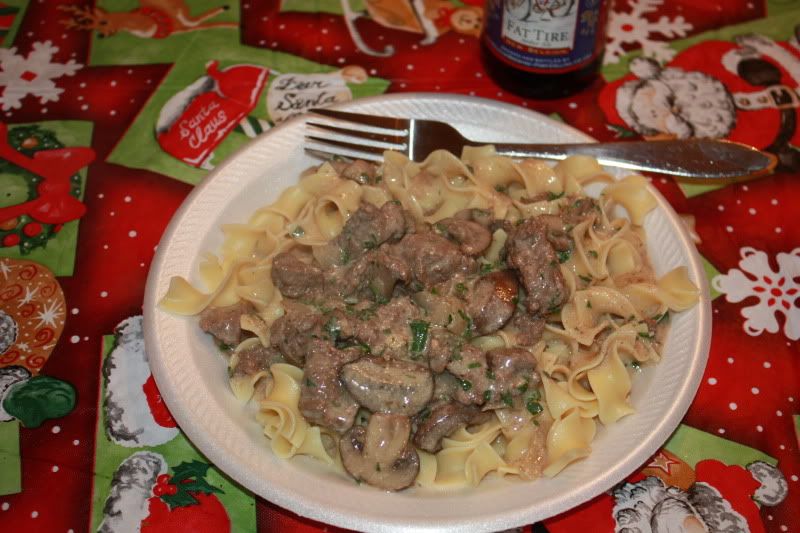 Why make Beef Stroganoff from a box or a can when you can make it from scratch just as easily….this recipe is super simple and just Oh so delicious.  There is never any Stroganoff leftovers at Chateau Ruben.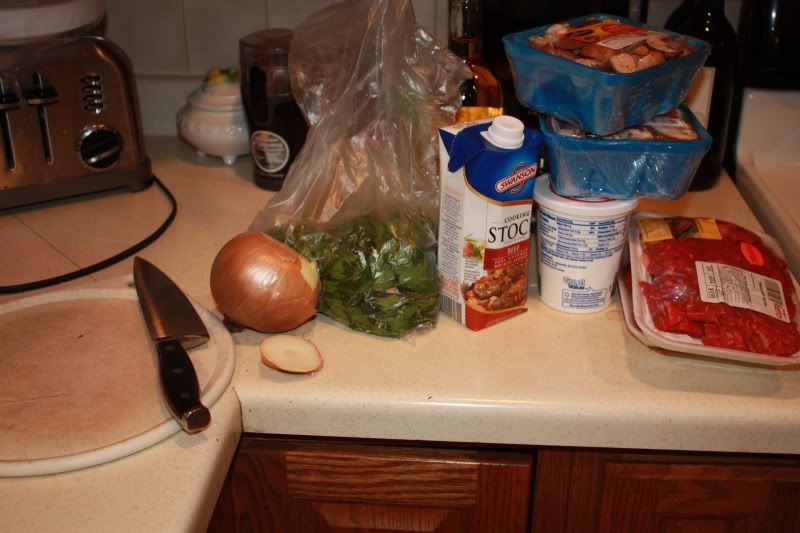 What you'll need….onion, parsley (any kind), beef stock, sour cream, Sherry, mushrooms, egg noodles and Beef (any kind).  I get whats on sale….this batch it was tenderized stew meat.  You do want to try to stay away from tough cuts of meat because of the short cooking time of this recipe.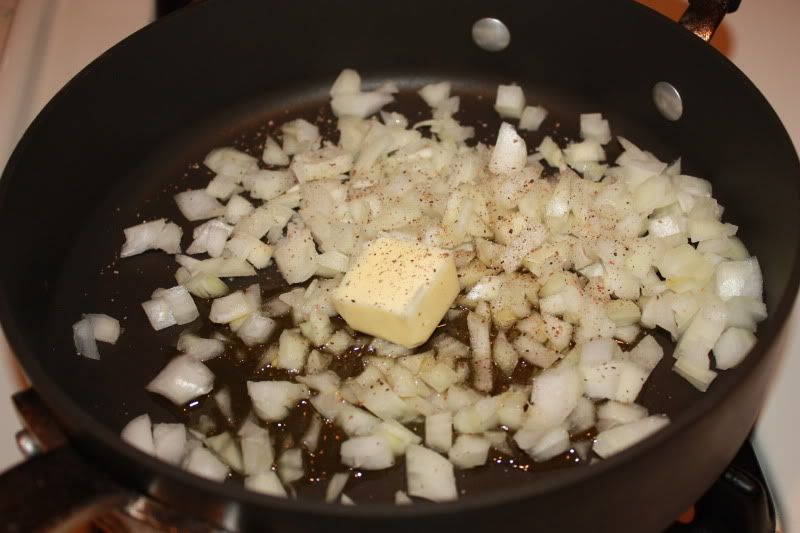 To start, chop up 1/2 an onion and drop it into a pan with salt, pepper, 1 tablespoon butter and 1 tablespoon of olive oil.  Why oil and butter you may ask?  Butter has a very low burning point and by adding oil to it you raise that heat point…so you get the goodness of butter without running the risk of burning.  You are going to want to saute the onions on medium heat until they are just starting to get soft and translucent.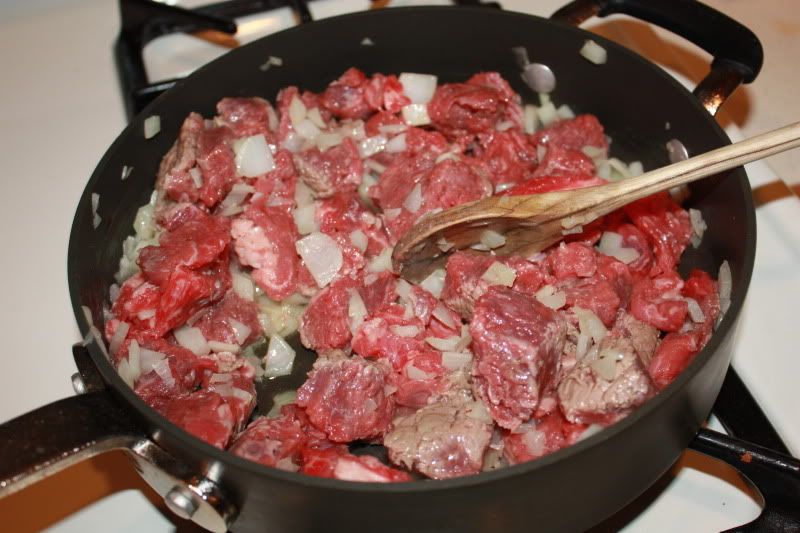 Once the onions are on their way add in your beef and get a good coloring on the meat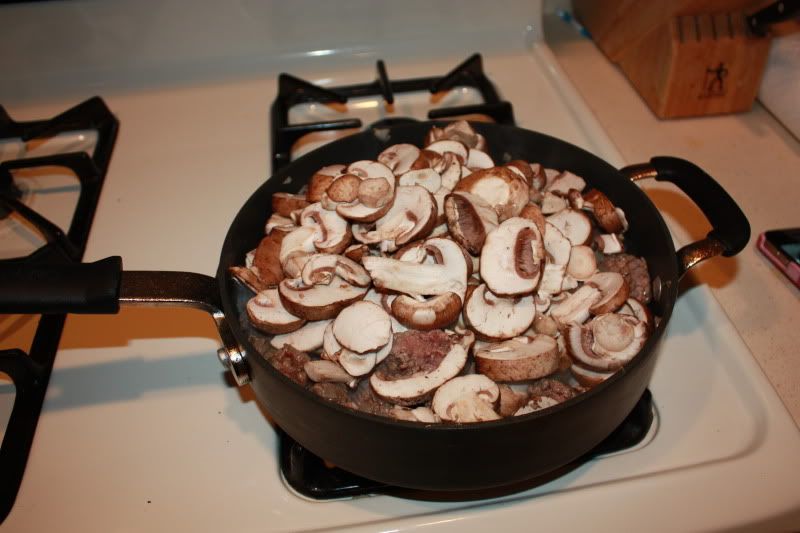 Once the meat is mostly brown….add in your mushroom and let them cook until they release all their water (which will be quite a bit).  We like lots of mushrooms so we use 2 presliced containers of Baby Bella's…but you can use button mushroom or shitake…more or less whatever your preference. You can also cover your pan for faster cooking if you like.  Make sure your checking the mixture often if you do this in order to ensure your mushrooms dont become over done and mushy.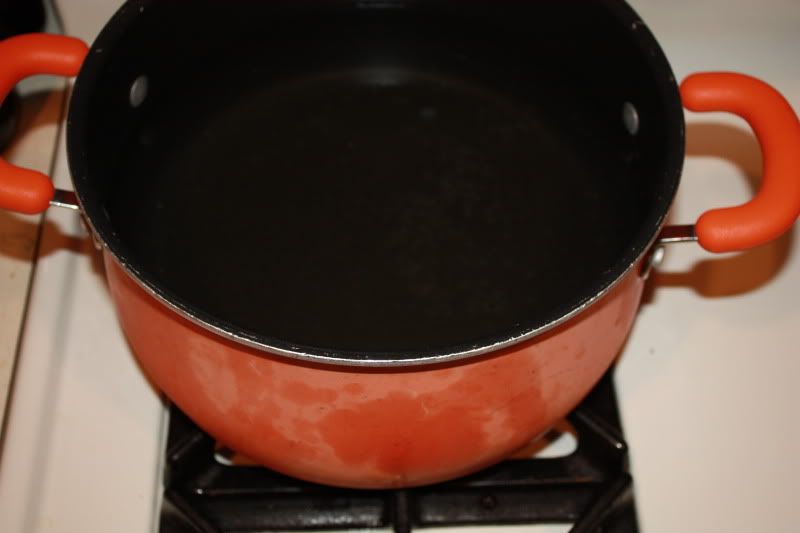 At this point your going to want to put a pot of water on the stove to boil for your egg noodles
And now back to the sauce….after the mushrooms have given you a good amount of liquid to work with your going to add into the pan 1 cup of beef stock (Beef Broth or consume work too) and 1/2 cup of Sherry and let that cook and reduce for a good 20 minutes or so.
Let the sauce just simmer away while you smell all that yummy deliciousness wafting through your kitchen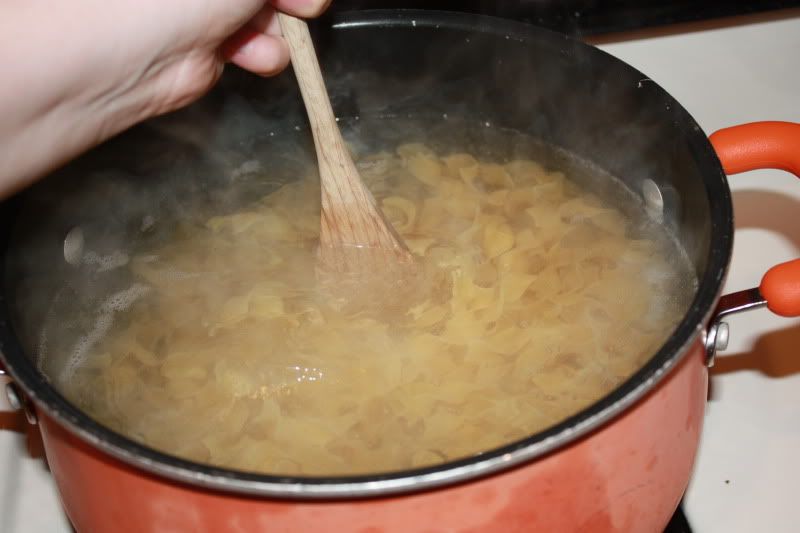 By this time your water should be boiling and you can dump your noodles into the water…give it a good stir and cook according to the package instructions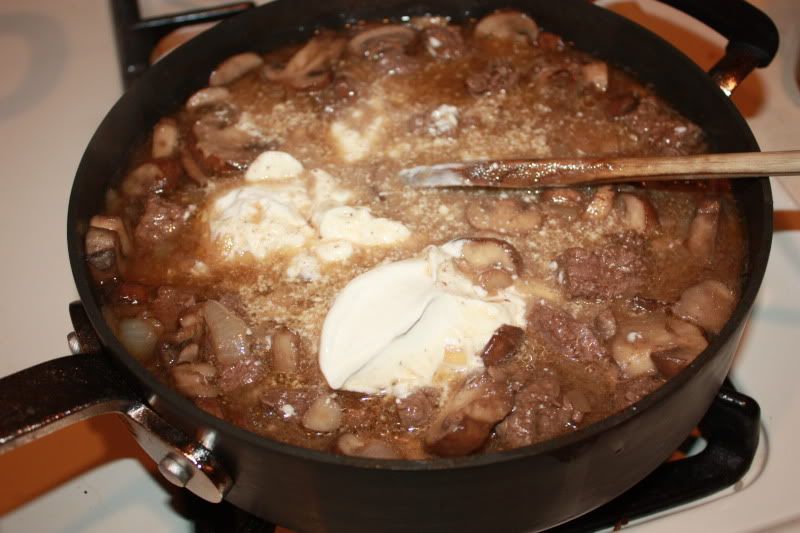 After the sauce has cooked for awhile and reduced your doing to turn the heat to low and add in your sour cream.  I buy the big containers so I eyeball it…but you want to add approximately 8 oz of sour cream.  If you like more (I do!) add more…if you like less, add less.  But always make sure you TASTE your food before adding or subtracting anything (a rule to live by)!
At this point your sauce is pretty much done.  I like a tighter sauce so I usually add in some corn starch to tighten it up.  If you want a thicker sauce use a tablespoon of cornstarch and add it into about 1/4 cup of water and dissolve and add it slowly into your sauce until you get the desired consistency.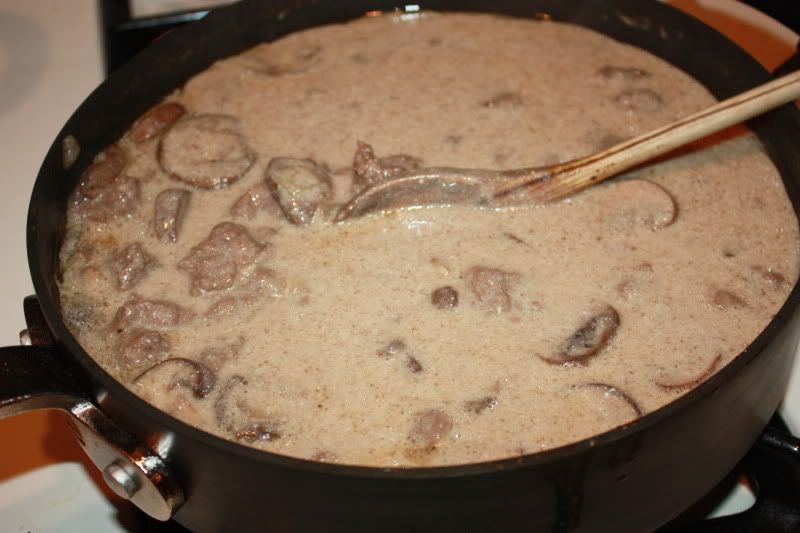 Mmmmmmmmmm…..but oh wait! I forgot one more thing…….
Chop up some parsley and add it to the sauce right before you serve.  Cook it to much and you'll lose that bright green color!  Serve it up and enjoy! I know we sure did. Yummy!