Yes you read that right…Black Bean Brownies.  When I first heard of these on a Mom's board I am on, I thought to myself……ew.  I don't really like beans so the thought of putting them into delicious brownies and wasting a whole bunch of ingredients sounded like a bad idea to me.  Then people started posting about trying the recipe and how good they were (still skeptical) so I decided, what the hell lets go for it!  Let me tell you, these are the best brownies I think I have EVER eaten…and they are completely gluten free which is an added bonus.  The black beans replace the flour in a traditional brownie recipe, so they are also a great deal healthier for you as well as being incredibly delicious.  Seriously, I'm not kidding…you have to try these things.  Side Note: My camera is broken so forgive some of the blurry pictures
What you need…..1 can of black beans, Cocoa powder, Vanilla, Sugar, Chocolate Chips, Vegetable oil and eggs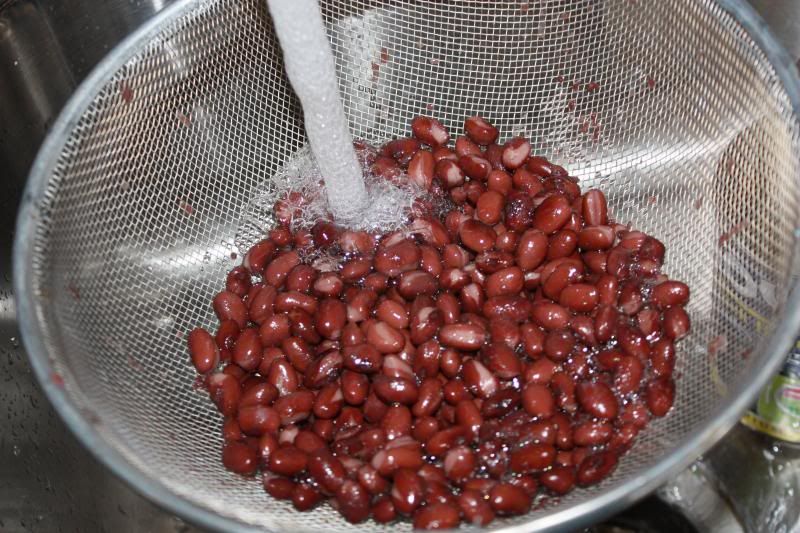 De-can and rinse your black beans well.  You can use salted or unsalted beans (or even make your own). I use salted so I don't need to add salt into the recipe later.  You also want to preheat your oven to 350 degrees as well as grease an 8×8 pan (i use shortening for greasing the pan)
Dump your beans into a food processor….I am using my Vitamix instead, which works GREAT!
Then into the blender goes 3 Tablespoons of Vegetable oil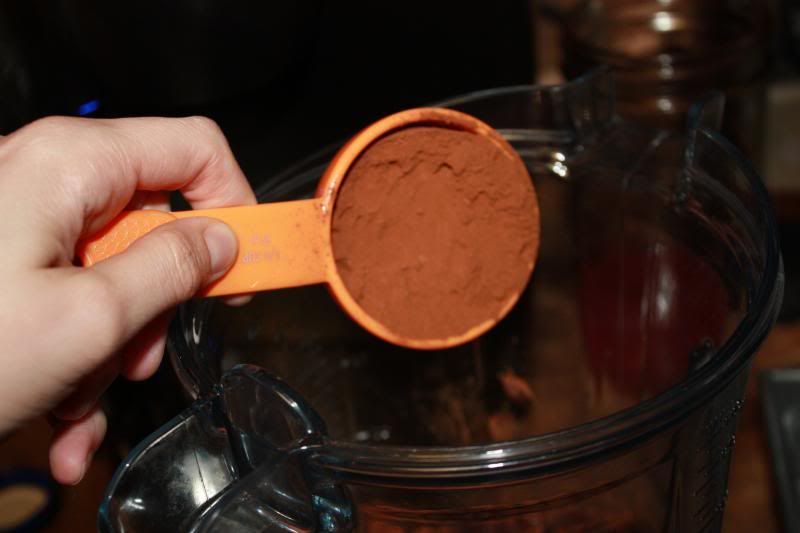 1/4 cup of Cocoa Powder
3/4 cup of sugar (I use pure cane sugar instead of white refined sugar)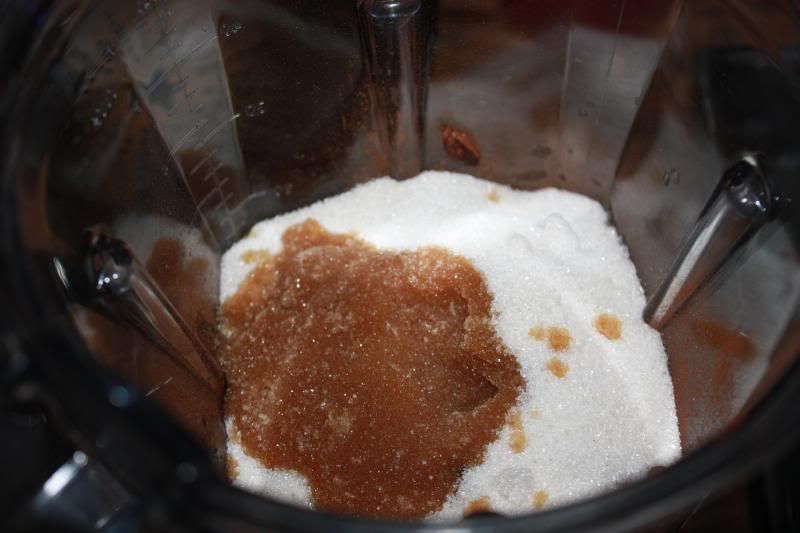 3 teaspoons Vanilla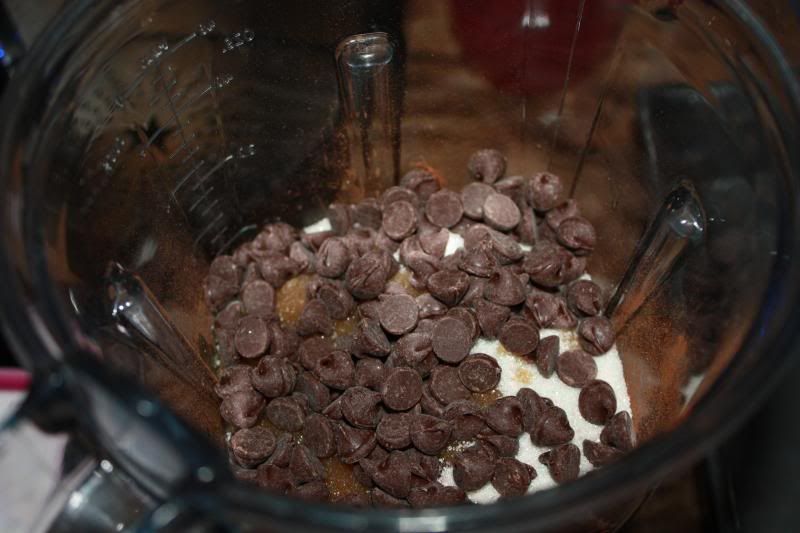 A handful or 2 of your favorite chocolate chips…we are using Semi-Sweet (and a teaspoon of salt if your not using salted beans)
3 eggs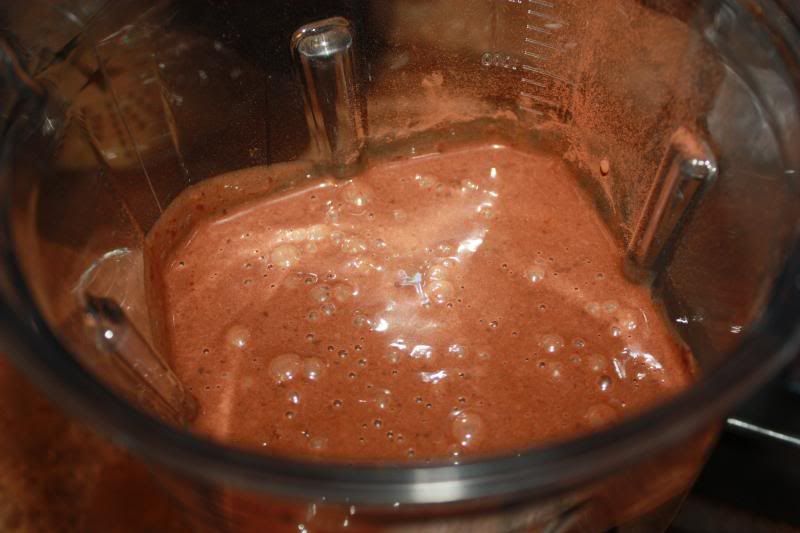 and blend it up until smooth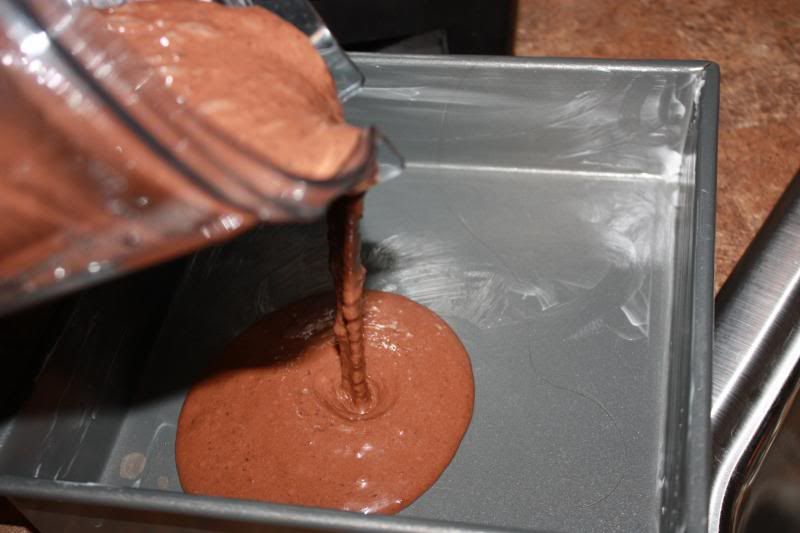 Pour into your already greased 8×8 pan
Cover the top in some more chocolate chips and then into your already preheated oven for 30 minutes or until the sides have pulled away from the edge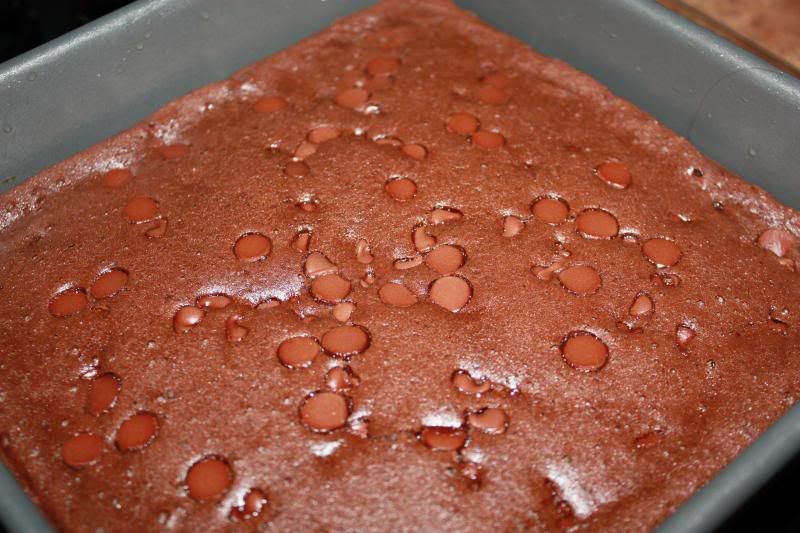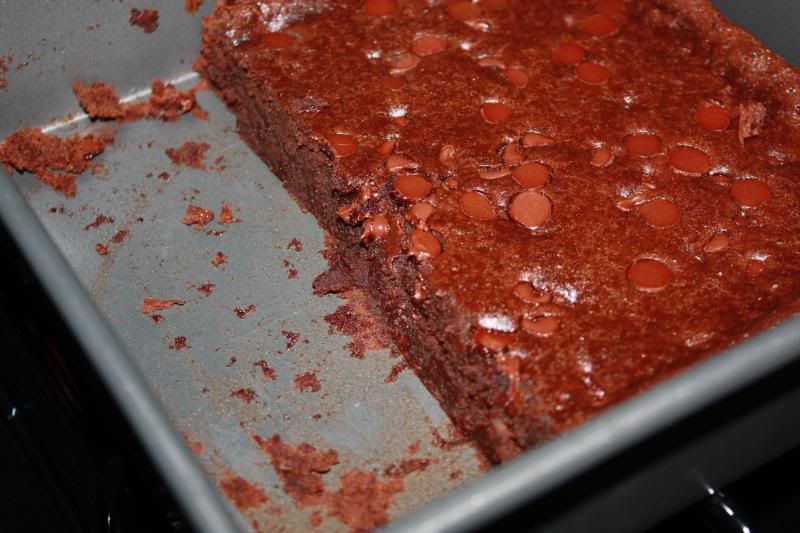 Enjoy this delicious (and fairly healthy) treat.  I like it still slightly warm with ice cream and berries.  Yummmmm!
Tags :
Alyssa
,
black bean
,
black bean brownies
,
brownies
,
dessert
,
Featured
,
gluten free
,
Healthy
,
recipes
,
the squished hippie
,
yum