Cornbread and Chili….yum yum.  We are big sweet-cornbread people in this house, and not so much savory.  This recipe isn't super sweet like a honey cornbread would be, but it does have a nice mild sweetness to it instead of a kick-you-in-the-face sugar rush like honey cornbread.  The creamed corn also adds a nice creamy quality and keeps the cornbread nice and moist.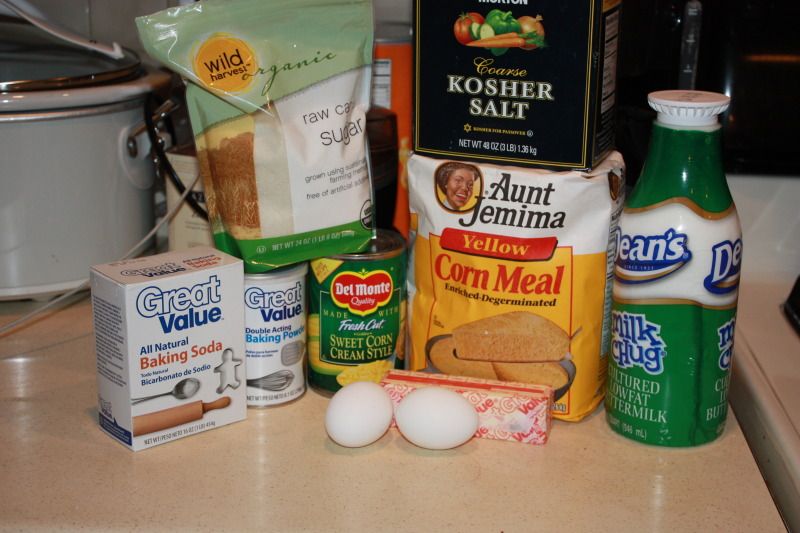 What you need….eggs, butter, baking soda, baking powder, sugar, creamed corn, yellow cornmeal, salt, and buttermilk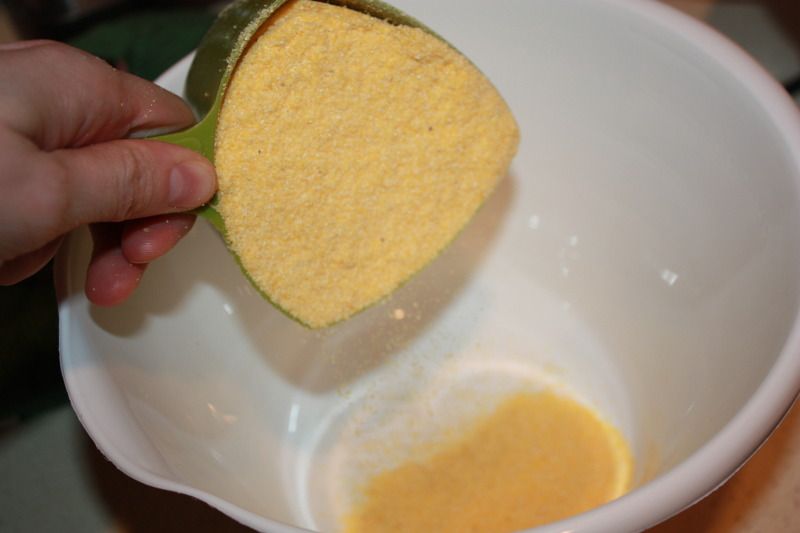 Preheat your oven to 425 and place your cast iron skillet into the oven as it preheats…add into a large bowl: 2 cups of yellow cornmeal
1 cup sugar
1 teaspoon salt, 2 teaspoons baking powder, and 1/2 teaspoon baking soda, and give it a good mix
In another bowl pour in 1 cup of buttermilk (if you dont have buttermilk you can add a tad less then 1 cup of milk to a measuring cup and then fill it to the line with white vinegar…and Voila! buttermilk)
2 eggs
1 can creamed corn…you can use fresh homemade creamed corn if you want.  You'd need approx 1 1/2 to 2 cups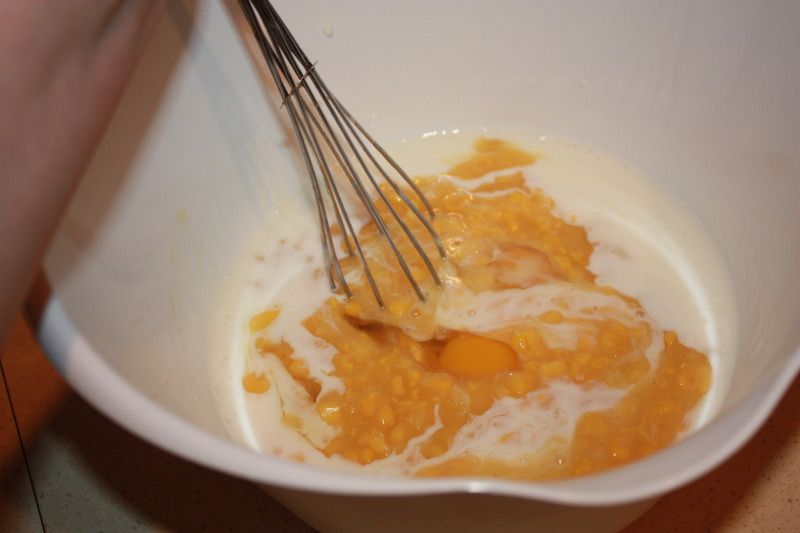 Give it a good mix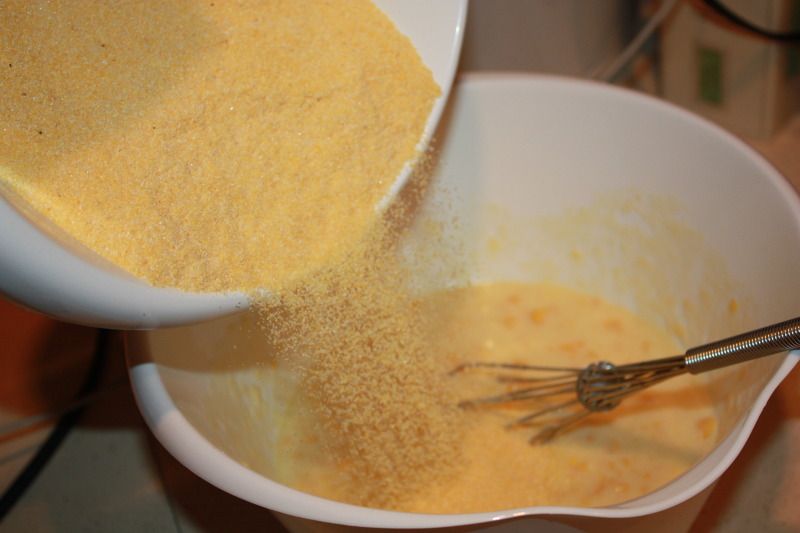 Pour your dry ingredients into your wet ingredients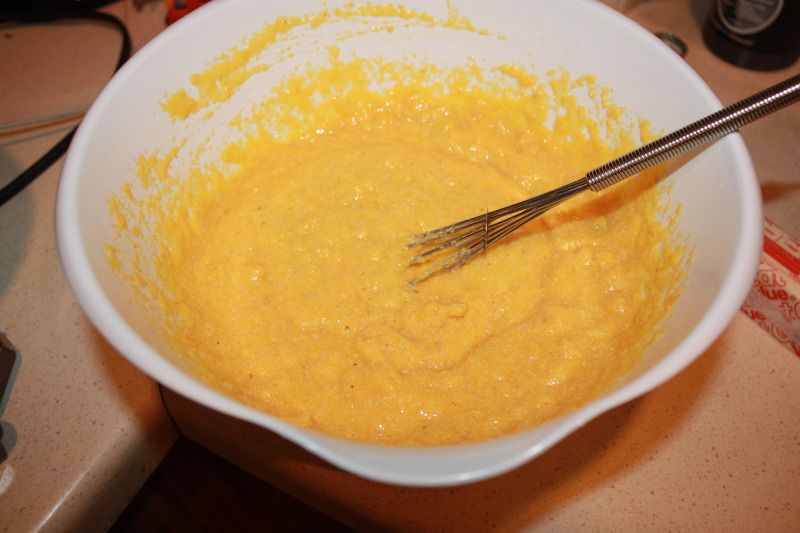 Mix it all together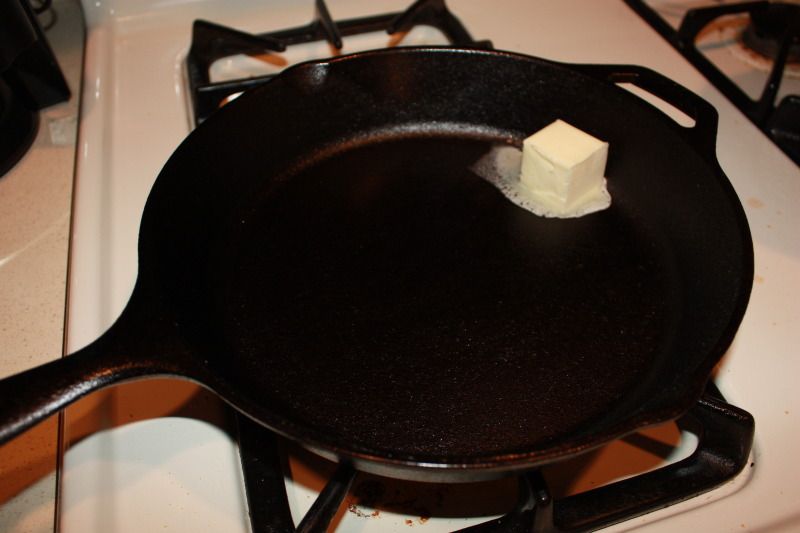 Pull your now raging hot cast iron pan from the oven (use an oven mitt!) and drop a couple tablespoons of butter into the pan and let it melt, swirling it around so it coats the sides and the bottom
Pour the batter over the melted butter in the cast iron skillet and pop into the oven for around 20 minutes…or until it is a gorgeous golden brown and springs back when touched.
Yummy!  Enjoy!
Like us on Facebook https://www.facebook.com/themommydialogues
Vote for us (once every 24 hours) on Top Baby Blogs! http://www.topbabyblogs.com/cgi-bin/topblogs/in.cgi?id=themdi