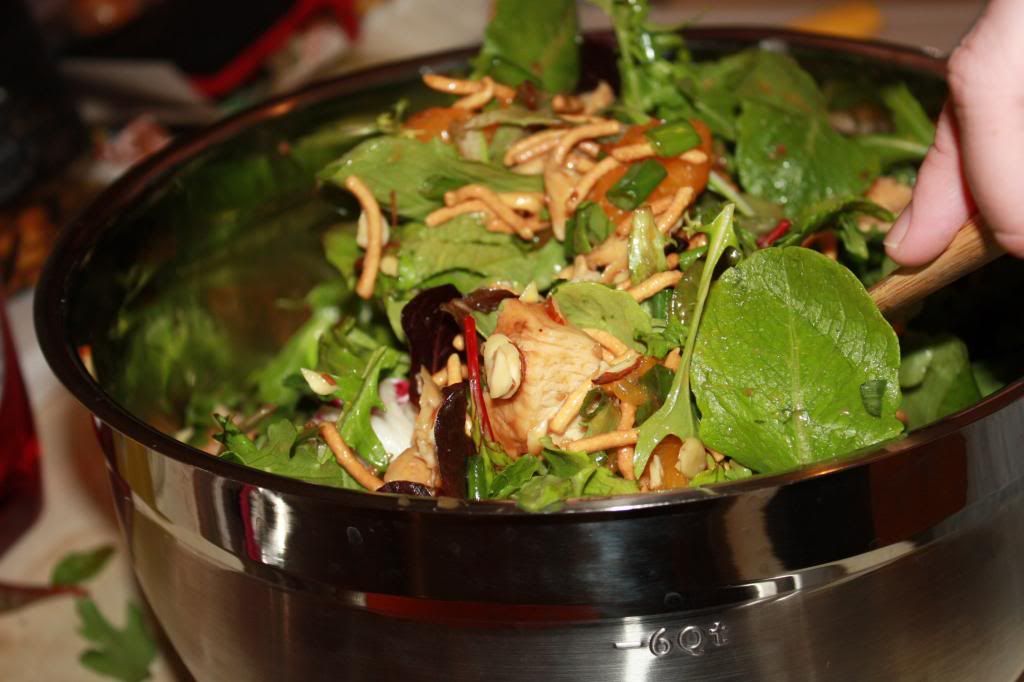 Once upon a time Wendy's had the best Asian salad on the planet.  MmmmmMmmmm was it good.  Then one day it was gone, and Alyssa was sad 🙁 .  So I recreated it (and made it BETTER!) for myself and it has been a huge hit for the whole family.  We love a good salad for dinner, and the Asian Chicken salad is a frequent request from the kids.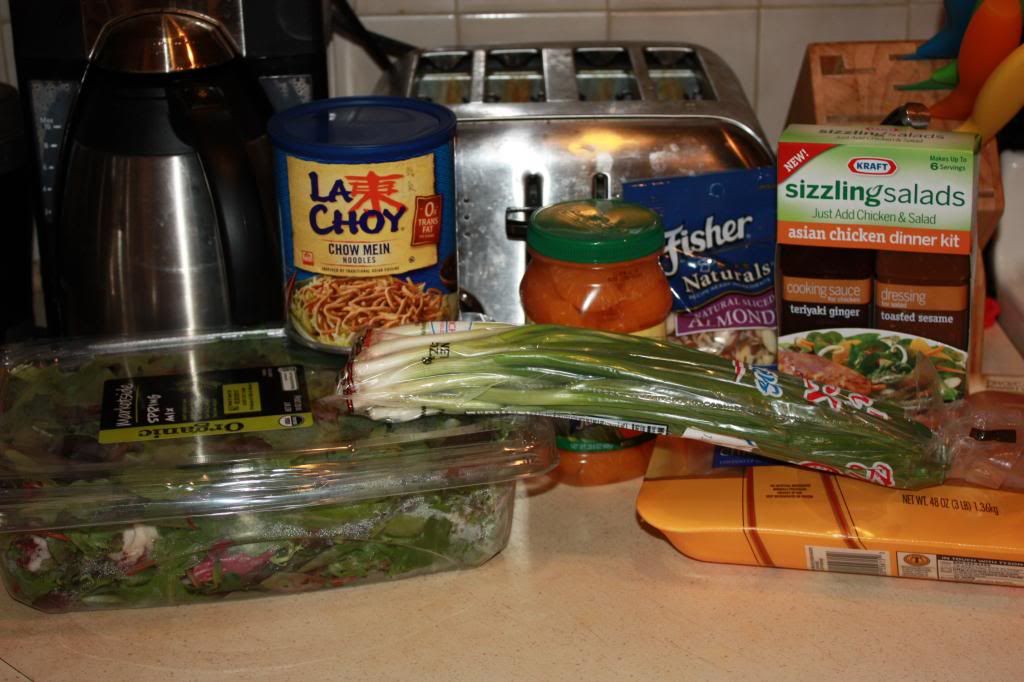 What you need…..lettuce, chicken, green onions, mandarin oranges, crunchy chow mein noodles, sliced almonds, Asian dressing, Asian cooking sauce
Heat a couple tablespoons of olive oil in a large pan
Cut your chicken into strips so it cooks faster.  We used 4 large chicken breasts for our family of 6
Cook your chicken until it's mostly done
Add in your cooking sauce and makes sure all the chicken is coated and let it simmer for a few minutes until the chicken is fully cooked.  We like to use the Kraft simply salad combo's.  It comes with a cooking sauce and a dressing, but you can use whatever you want.
Throw your lettuce into a large bowl….we like mixed greens but you can use whatever you want.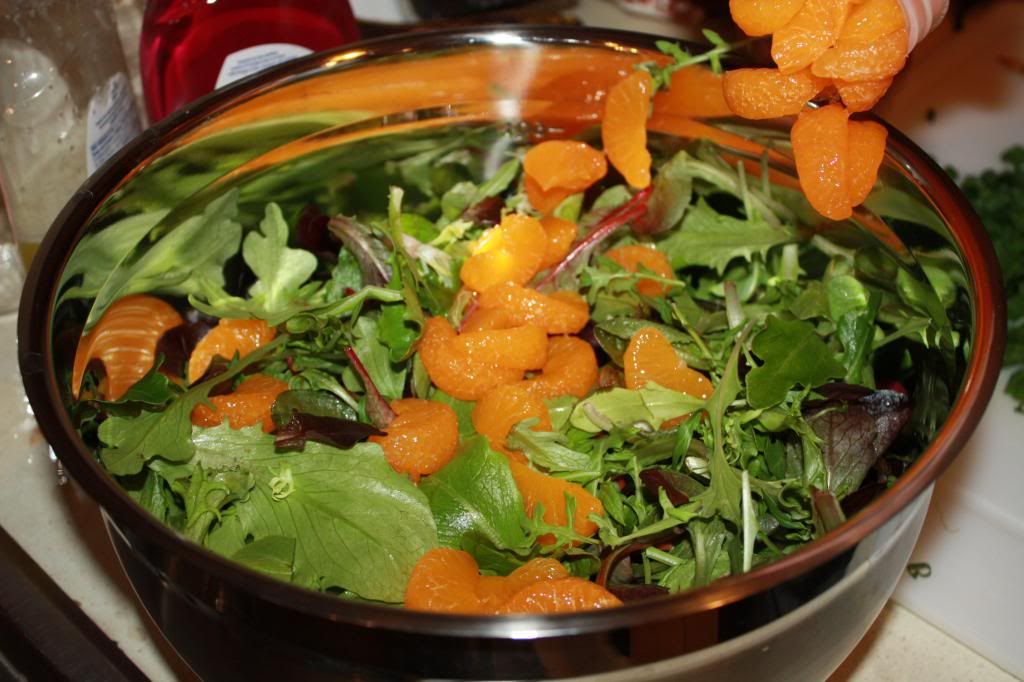 Add your mandarin oranges
Cut up your green onions and add those to the bowl
Add your crunchy noodles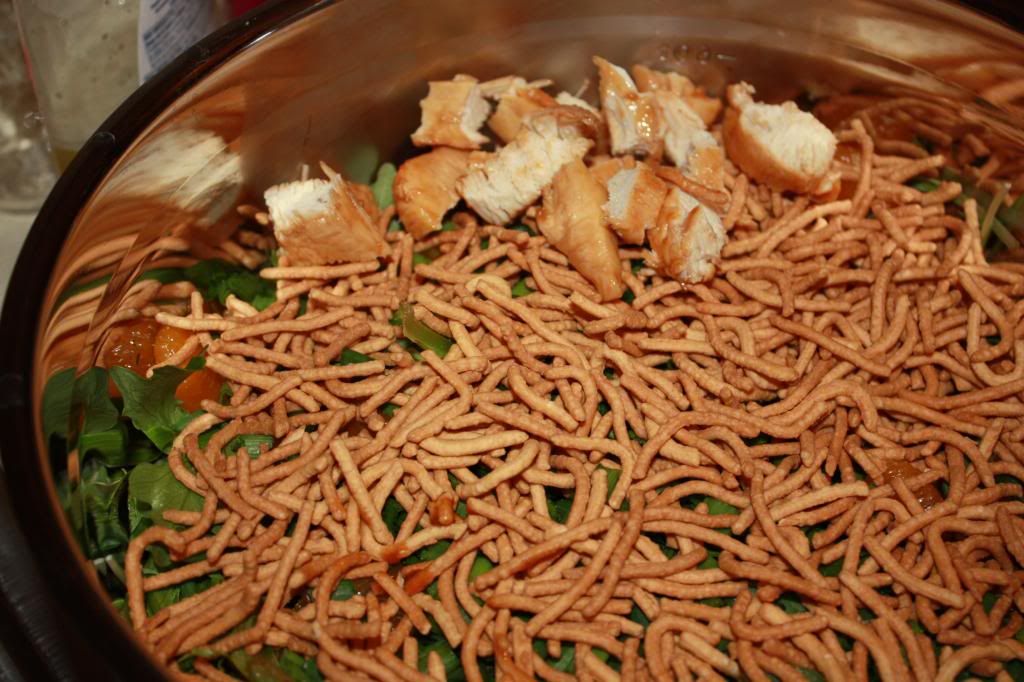 Chop up your chicken and add that into the mix
Throw your sliced almonds on top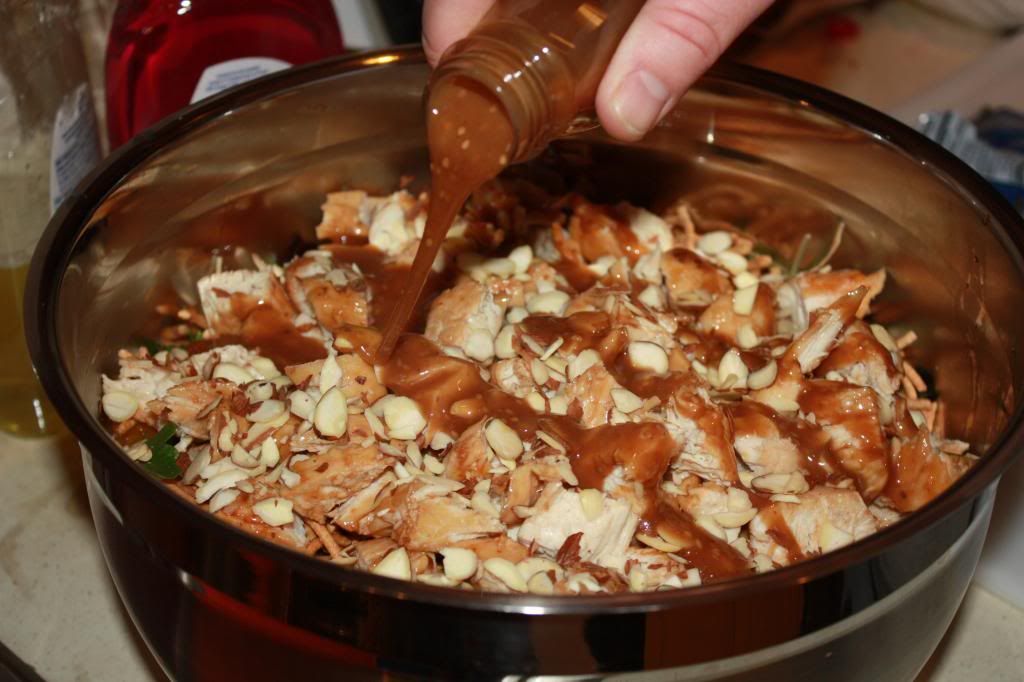 Add your dressing
Mix it up
Yummy!
Like us on Facebook: https://www.facebook.com/themommydialogues
Come bribe me to cook for you at MommyCon: http://mommy-con.com/