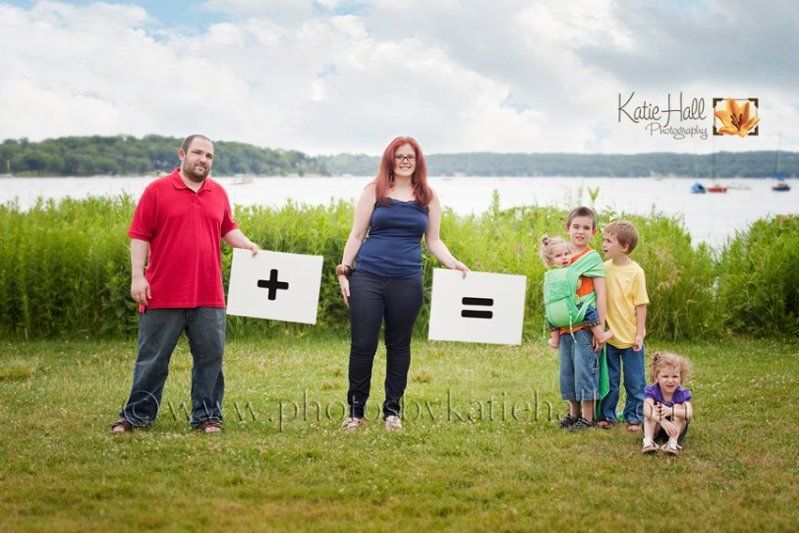 We recently had the pleasure to work with the very talented photographer, Katie Hall, on our family portraits.  The first time I had seen her work was when she shot the wedding of my midwife.  I loved how her photos just pop out at you and bring such a realism to the subjects.  She really is able to capture the personality of the people she is shooting.  Over the months of seeing her photos go by on Facebook, I decided to hire her to get our portraits done.  The first date we set just didn't work out and Katie was so sweet about everything.  We rescheduled for later in the summer and I started brainstorming ideas about what we were going to do. I saw this cute idea on Pinterest and I think it turned out rather well.
Babywearing of course was always part of the agenda
She was really great with the kids and got some really awesome shots of them!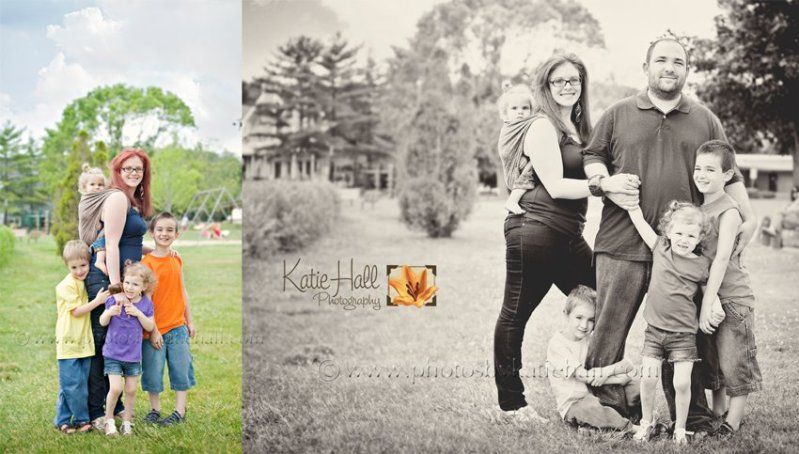 We couldn't be happier with how our photos turned out.  Katie is truly a talented photographer and a wonderfully sweet person who was a joy to work with. Anyone would be lucky to have pictures done by her.  If you're in the Chicagoland or southern Wisconsin area, I highly recommend Katie Hall Photography for all your photography needs.
Like her on Facebook! https://www.facebook.com/pages/Katie-Hall-Photography/178500782175812
Stop By her Website! http://www.photosbykatiehall.com/
We at The Mommy Dialogues are not paid for our reviews.  If we didn't like something, you would know it…and the pictures clearly speak for themselves.
~The Squished Hippie
Like us on Facebook https://www.facebook.com/themommydialogues
Vote for us on Top Baby Blogs (once every 24 hours)! http://www.topbabyblogs.com/cgi-bin/topblogs/in.cgi?id=themdi