Did you know that you can buy an entire hospital floor if you have enough money?  A hospital floor that includes the NICU and then deny access to parents of sick children in the name of "security"?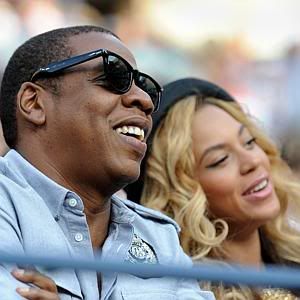 Well Beyonce and Jay Z did just that for the birth of their daughter Blue Ivy.  Everyone seems to be blaming Beyonce, and while yes i think she's incredibly selfish and I do put blame on her….what about the hospital?  Not just any hospital either….A PUBLIC HOSPITAL.  How in the hell can a hospital justify the fact that not only did they allow parents to be denied access to their sick children….but they allowed themselves to be bought like a Starbucks cup of coffee and damn whose ever toes they step on.  Are you kidding me with this crap?
How is this even justifiable in ANYONE'S mind?  How is this even LEGAL?  I would have been that hospital and Beyonces worst freaking nightmare if someone had kept me from seeing my child.  I would have called every single lawyer's number I could get my hands on, the ACLU, the press, the police, the FBI you freaking name it I would have been calling them.  Lawsuits should be filed and people should be sued.  Oh sure, I am more then certain Beyonce and her Beau will release some sort of public apology (that they dont mean and only did to save face)…and the people who dont really care about childbirth and the rights of babies and their parents in America will accept it with open arms….but for the rest of us, and there are a lot of us.  The damage is done.  I never liked either of their music anyways, but you sure as shit better believe that I am not allowing any of their crap into this house, ever….period.  How dare she and how dare the hospital.  This is just completely unacceptable and beyond ridiculous!