If your not familiar with this practice, you are probably saying to yourself, WTF?  Preparing placentas after birth for consumption is an age old practice that has been done in Chinese Herbal medicine for thousands of years.  It has so many benefits to it and is very easy to do yourself. If you are unaware of the benefits of ingesting the placenta here is a short list of why many women are choosing to ingest the placenta after birth
The benefits of placenta encapsulation include:
Decrease in baby blues and postpartum depression.

Increase and enrich breastmilk.

Increase in energy.

Decrease in lochia, postpartum bleeding.

Decrease iron deficiency.

Decrease insomnia or sleep disorders.

Decreases postpartum "night sweats".
Increase in mood stabilization
The placenta's hormonal make-up is completely unique to the mother. No prescription, vitamin or herbal supplement can do what one placenta pill can. How amazing is that?
The theory is you are replacing the hormones you lost during the birthing process. Each woman's placenta is unique to her hormonal make-up. Also the first born male placenta is the most enriched.
I do 2 types of placenta encapsulation….raw and Chinese herbal medicine.  I will give instructions for both types.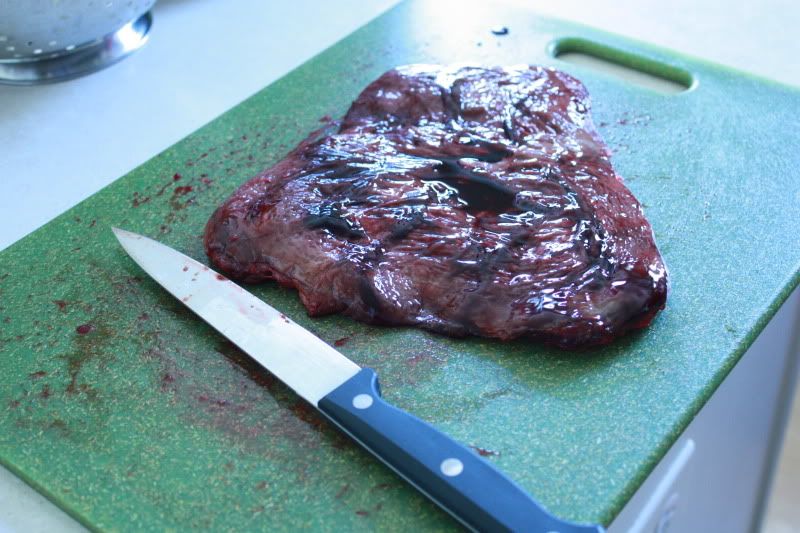 To start both types you will need a placenta that has been rinsed, patted dry and that has had the membranes and the cord removed.  If you want to wear gloves, feel free to do that…otherwise make sure your hands are clean.  You will also need a VERY sharp knife and a plastic cutting board.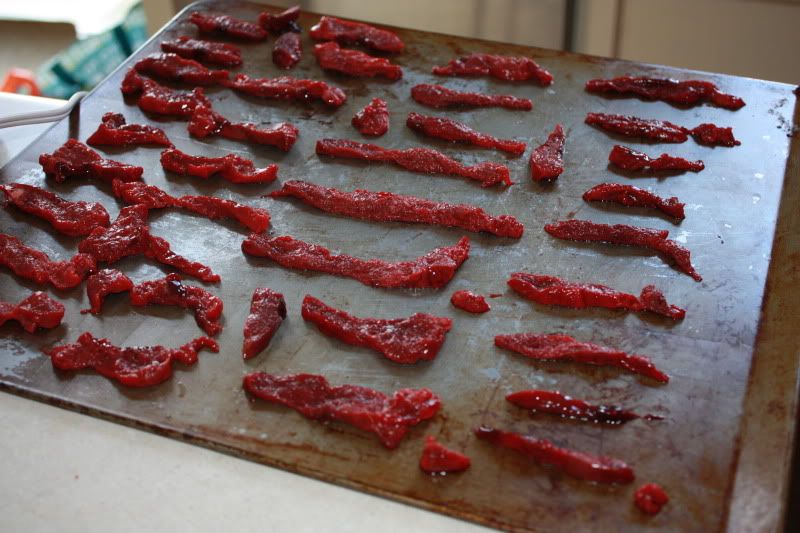 For the raw encapsulation, just slice up the raw placenta as thin as possible and lay each piece on a large cooking sheet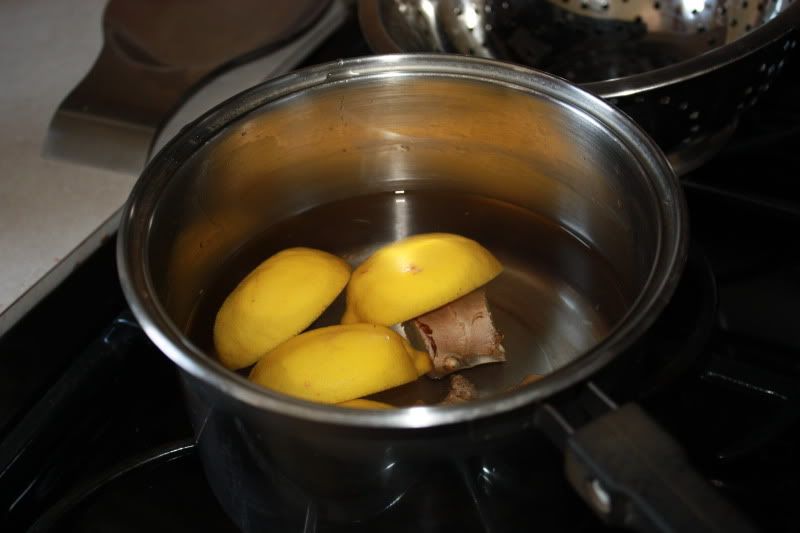 If you are doing the Chinese Herbal medicine preparation you are going to steam the placenta before you slice it up.  Cut 1 lemon into quarters and a large piece of ginger and place into your steaming vessel.  If you dont have a steamer a colander on top of a pot of boiling water works just fine.  Just make sure you are using a rather large pot and colander as you dont want to boil the placenta…just steam it.  You will steam the placenta for 15 mins on each side….poking it with a fork every 5 mins to bleed it during the steaming process.
After the placenta has been steamed, just like the raw preparation you are going to slice it thinly
and put the slices onto a cookie sheet
At this point if you have a food dehydrator you can use that…if you dont (like me) you are going place the cookie sheets with the sliced placenta into an oven set on the LOWEST setting that you have and leave the door slightly ajar.  It will take between 6-12 hours to completely dehydrate the placenta.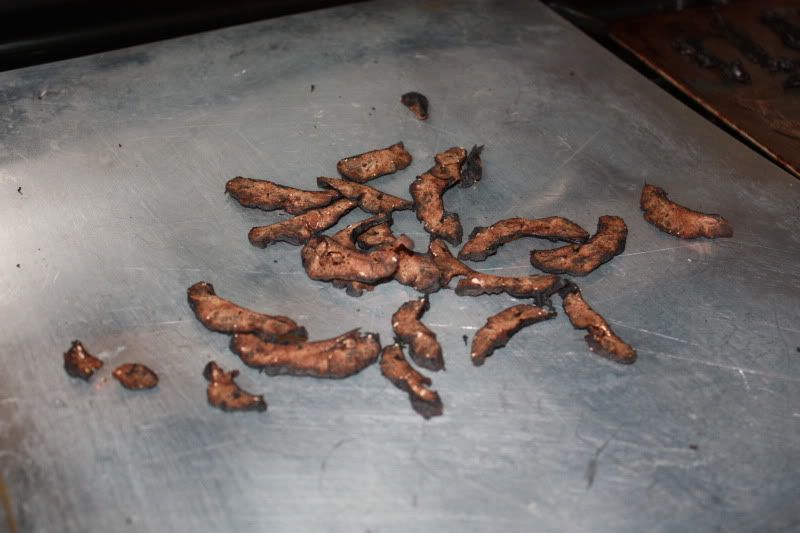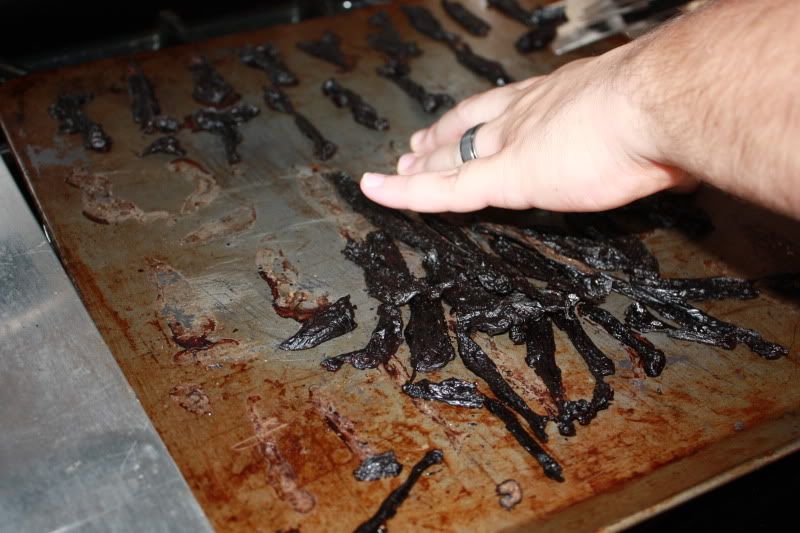 It should look like this when you are done (bottom is raw preperation…top is Chinese herbal medicine)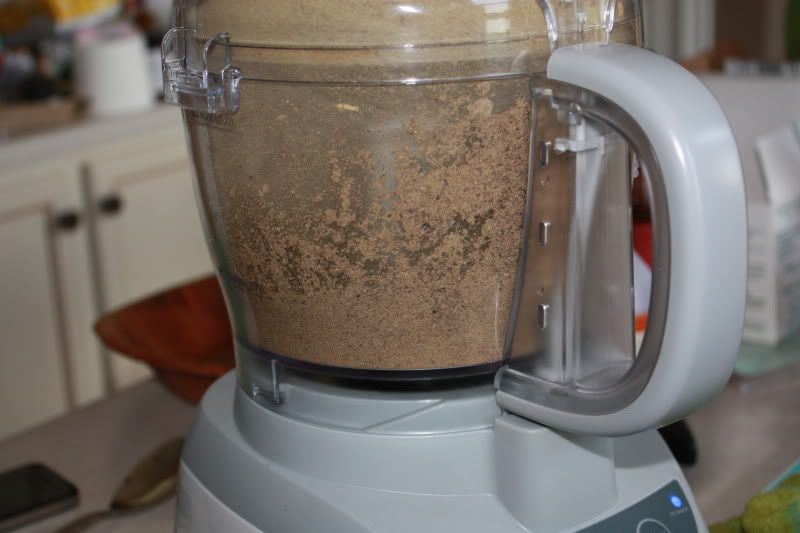 Once the placenta is dehydrated it needs to be ground up.  Big heavy duty food processors work the best….but electric coffee grinders work well too.  I like to add herbs to my placenta pills….you get more pills by adding herbs but also get the added benefits of the herbs themselves.  In this batch we used Alfalfa, St Johns Wort, Shepards Purse, Red raspberry leaf tea and blessed thistle.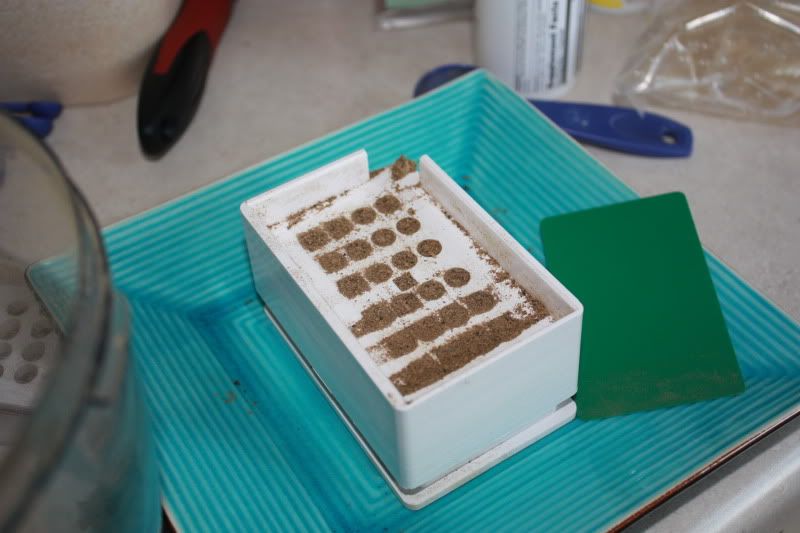 Now it's time to fill the capsules.  Trust me when i say BUY THE MACHINE!!!!!  They are not that expensive and they come with 500 capsules (you want 00 or 0 size) and believe me….filling them by hand is NO fun (You can buy a machine here on Amazon).  This is what the machine looks like when your filling it.  You pull apart a capsule and half goes into the slots before you fill it.
The other half of the capsule goes into the top of the machine and the 2 pieces are pressed together….and VOILA! You have pills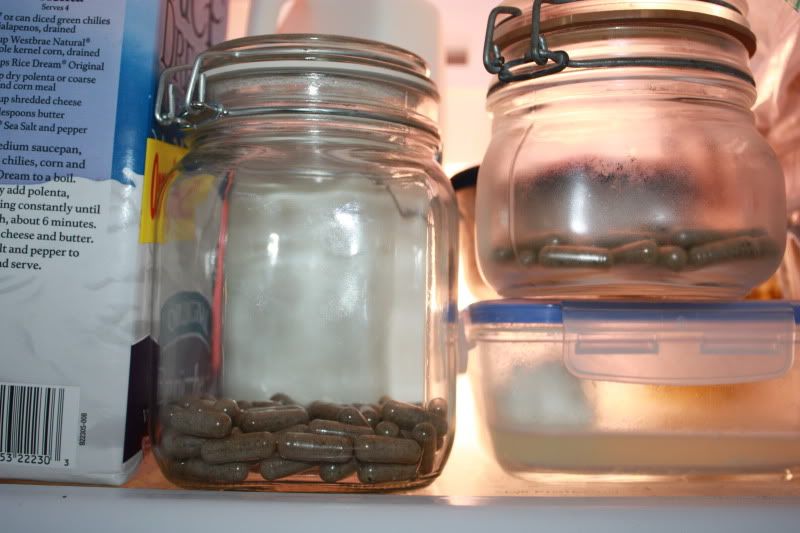 Keep them refrigerated