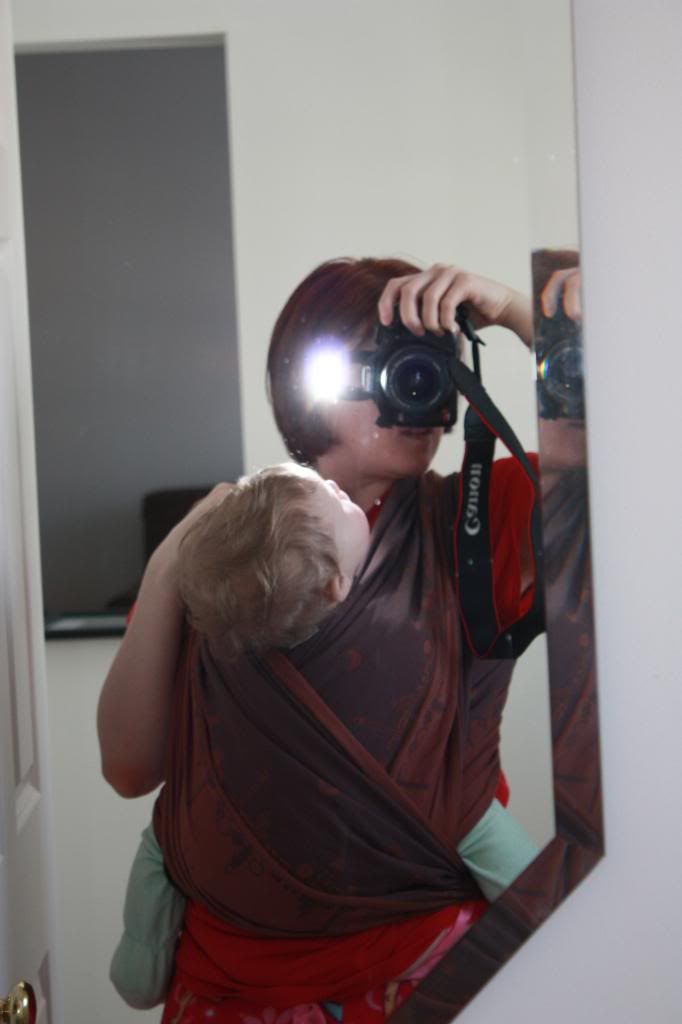 Natibaby wraps are among my favorite woven wrap brands.  They are VERY wide so are excellent wraps for beginners, and come in so many delicious textiles and patterns.  They make wonderful conversions and excellent blankets for those chilly winter nights.
Right this very minute Jenifer at Old Fashioned Girl Modern Mama ( https://www.facebook.com/groups/157184817739152/ ) is taking pre-orders for the new Natibaby Gears, Dino's, Elves and Deers just to name a few along with EasyCare wraps as well.  I have a Dino's and Deer's on order for myself and I am so excited to be able to offer our readers a discount code with Old Fashioned Girl Modern Mama for the Natibaby and EasyCare preorder that is going on right now.
This is my 5th wrap order with Jenifer and OFGMM and my interactions with Jenifer have been nothing but awesome every time.  She's fantastic to work with, very accommodating and sweet and is so spectacular to allow our readers to have free shipping on any of the preorder's she is doing right now for Natibaby and EasyCare.
So if your looking for a Natibaby or EasyCare wrap at an excellent price (and even better price with the free shipping Jenifer is offering to TMD readers) head on over to Old Fashioned Girl Modern Mama and pick yourself up a Natibaby or EasyCare wrap.
Pre-order ends Nov 14th for Natibaby's and the end of Nov for EasyCare so get your orders in today!
To receive your free shipping use the code FREE01
Go buy a wrap and start your addiction off right!
Like us on Facebook: https://www.facebook.com/themommydialogues
Vote for us (once every 24 hours) on Top Baby Blogs: http://www.topbabyblogs.com/cgi-bin/topblogs/in.cgi?id=themdi
Join Old Fashioned Girl Modern Mama's babywearing facebook group and be among the first to know when new wraps are released: https://www.facebook.com/groups/157184817739152/
Like OFGMM on Facebook: https://www.facebook.com/pages/Old-Fashioned-Girl-Modern-Mama/223160481065351?ref=ts&fref=ts
Check out her page for loads of other fun things that she carries: http://oldfashionedgirlmodernmama.com/store/