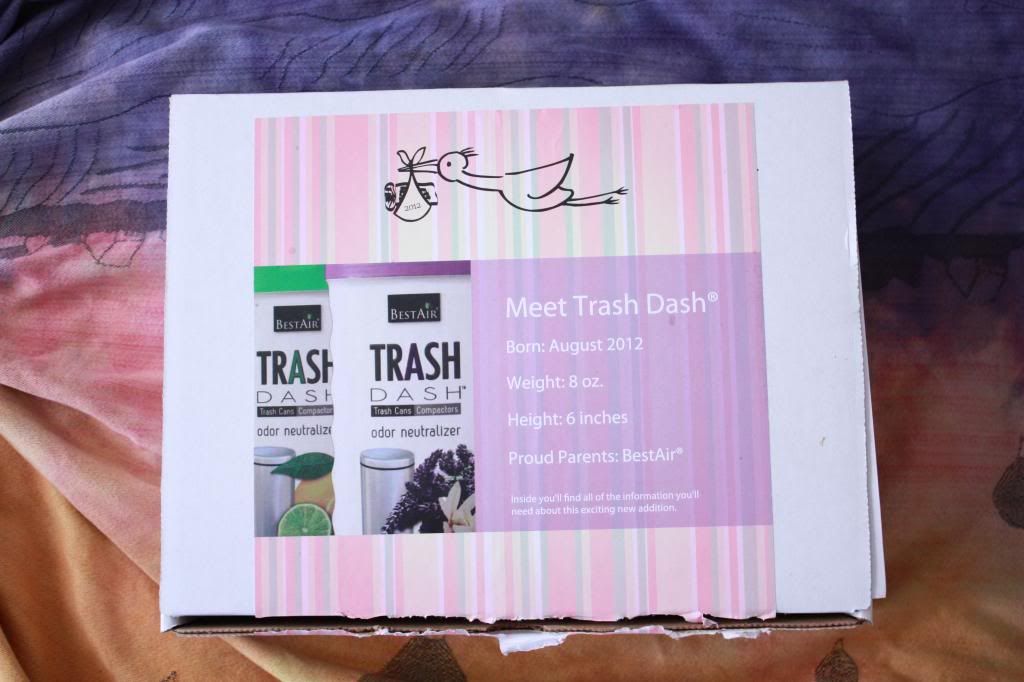 So I'll be completely honest and say I wasn't all that stoked to review this product.  Not because we don't have smelly garbage, but because honestly I just didn't expect it to work all that well and the act of having to do ANOTHER step to keep my garbage smelling fresh just wasn't on my radar….also I really dont care about how my garbage smells….it's garbage (LOL).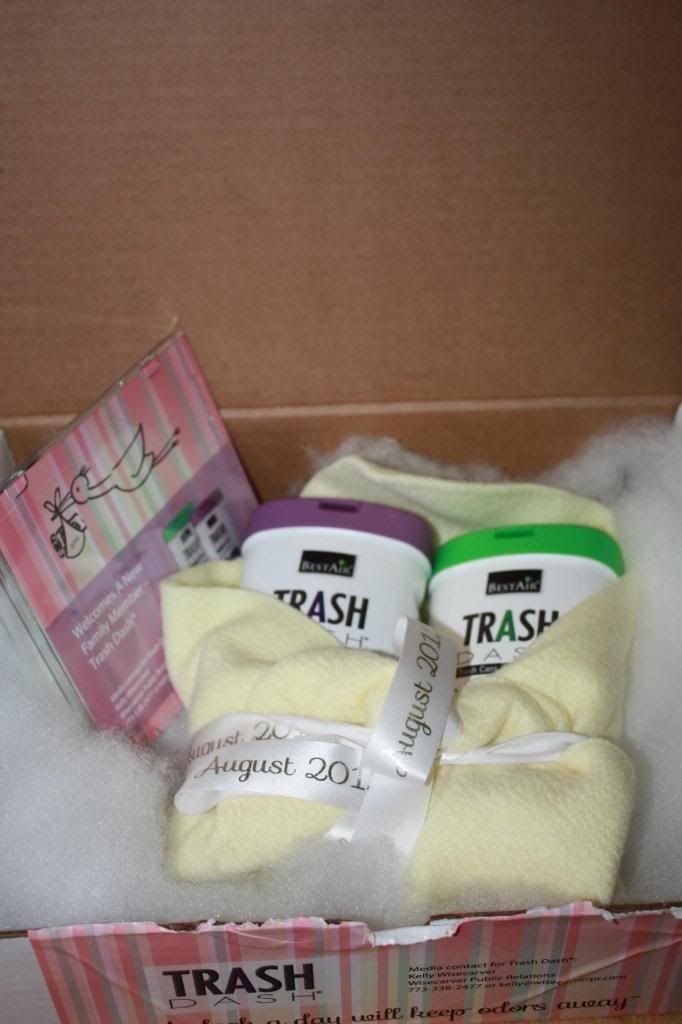 When I opened the box I thought the packaging was super cute.  Like the front it is packaged as a "baby" swaddled in a blanket and also comes with a DVD.  I got 2 scents…..citrus burst and lavender vanilla.  The scent is very strong if you just open the bottle and sniff it.  A very pleasant scent, but very strong.  I started off with a empty garbage can and a fresh garbage bag and took the top off (in order to get the full stink reducing effect) and sprinkled a little of the citrus burst into the can.  It smelled very nice and smellyed up my whole kitchen just from the little bit I used.  As more stuff was added to the can the citrus scent dissipated and I had to add more and more Trash Dash to cover up the scent….by the time the can was filled with garbage (approx 1 day in our house) I had used Trash dash about a dozen times and each time I had to use more and more to cover up the smell of the garbage.
If you like your garbage to smell nice this product is for you. Honestly, I dont care that much and I use a top on the garbage can which pretty much negates all the stench anyways.  I dont hate or love Trash Dash.  It is what it is.
Price: $8.49
Where to order: http://www.trash-dash.com/
Vercidt?  Indifferent
Like us on Facebook: https://www.facebook.com/themommydialogues
Vote for us on Top Baby Blogs (once every 24 hours): http://www.topbabyblogs.com/cgi-bin/topblogs/in.cgi?id=themdi
Like Trash Dash on Facebook: https://www.facebook.com/pages/BestAir-Trash-Dash/266636150052433