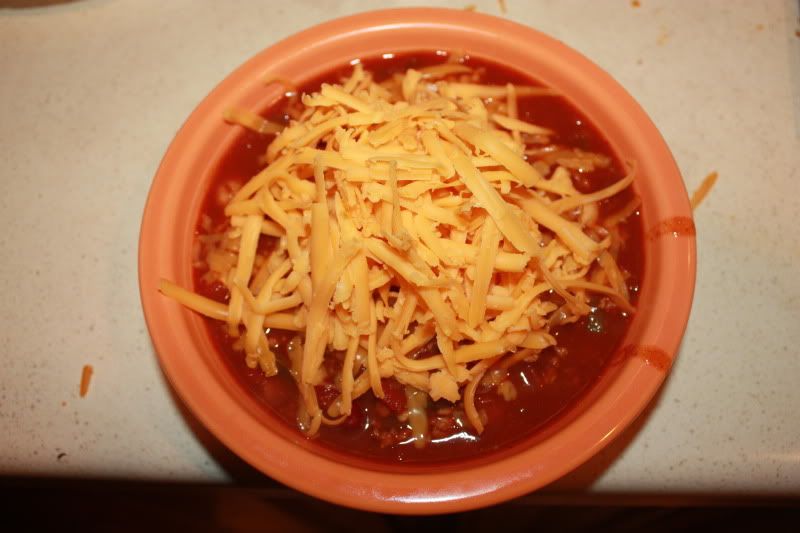 We are a big chili people here at the SquishyHouse.  There is nothing better on a cold winter day, then a nice big bowl of chili with a crap ton of cheese on top… and a big piece of warm honey cornbread. For years and years I made my chili sans beer.  One day I had an epiphany while watching Chopped on Food network and I decided to add beer to my standard chili recipe and HOLY CRAP was it amazing!  Beer gives chili this wonderful depth and richness of flavor, and the turkey doesn't leave you with that layer of grease on top that normally comes with beef (or pink slime depending on what you buy :P).  I hate that…yuck.
What you'll need…ground turkey, olive oil, petite diced tomatoes, red onion, green onion, sweet peppers/bell peppers, beer, garlic, chili powder, salt and pepper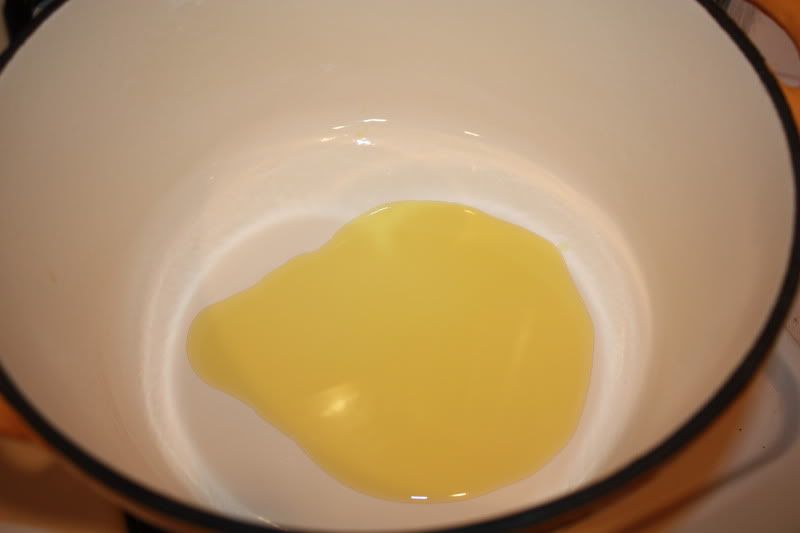 In a large pot or dutch oven heat a couple tablespoon of olive oil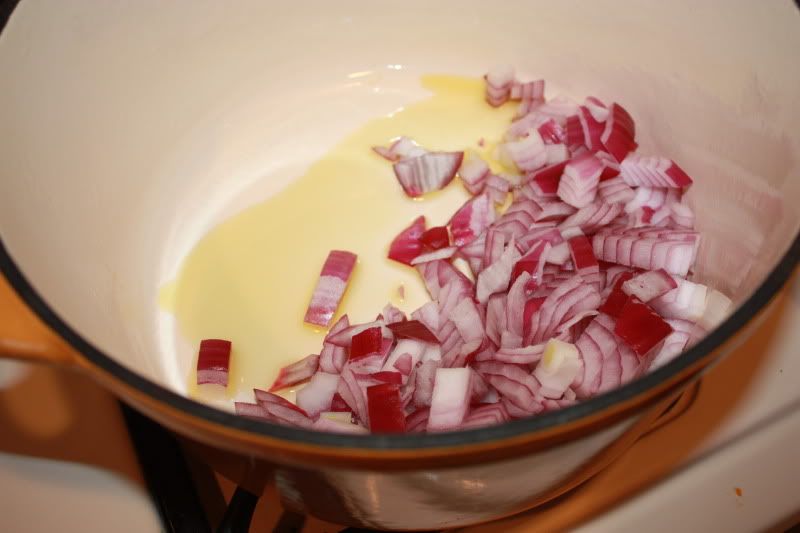 Chop 1 large red onion and add it to your pot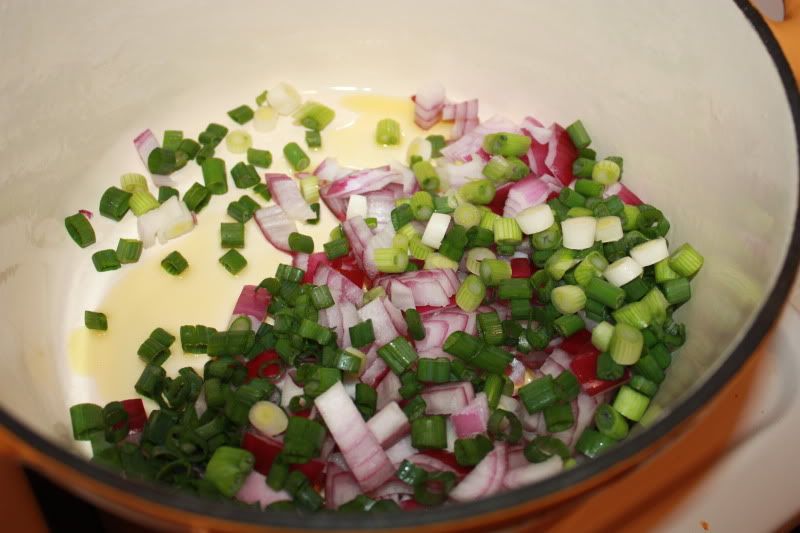 Chop up 6 green onions in 1/2 inch sections and add to the onions
Chop up however much garlic you want (we like a lot)
Add in whatever types of peppers you like…between 4-5 large peppers (or the equivalent of smaller ones).  We used the little mini sweet orange, red and yellow peppers because they were on sale and a large green bell pepper.  You can even use frozen pre-cut bell peppers if you want to make things super easy.  Cook your veggies until they are just starting to turn soft and add some salt and pepper to taste.
Once your veggies are starting to soften add in 1 lbs of ground turkey
Cook your mixture until the meat is completely brown and there is no more pink
Add in 2 LARGE cans of petite diced tomatoes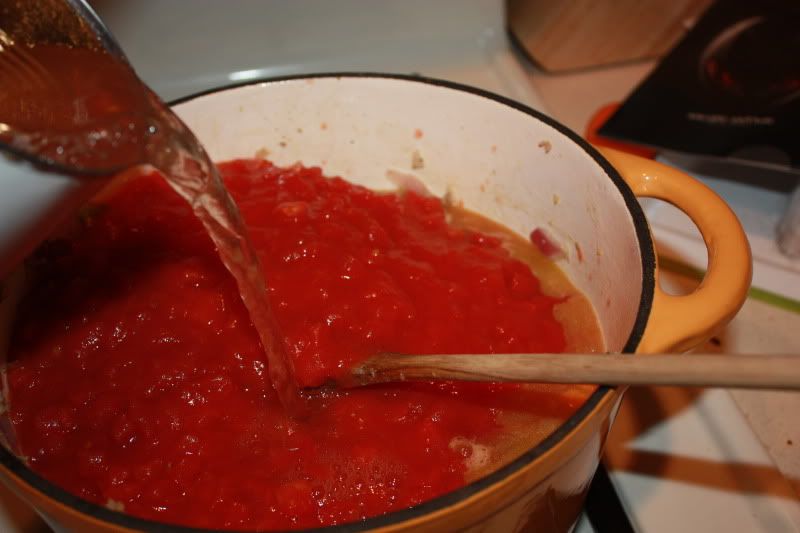 This step you can omit if you like…I dont like thick chili so I add 1 large can of water to the pot to thin it down.  Give everything a good stir.
Add 1 can of Dark Red Kidney Beans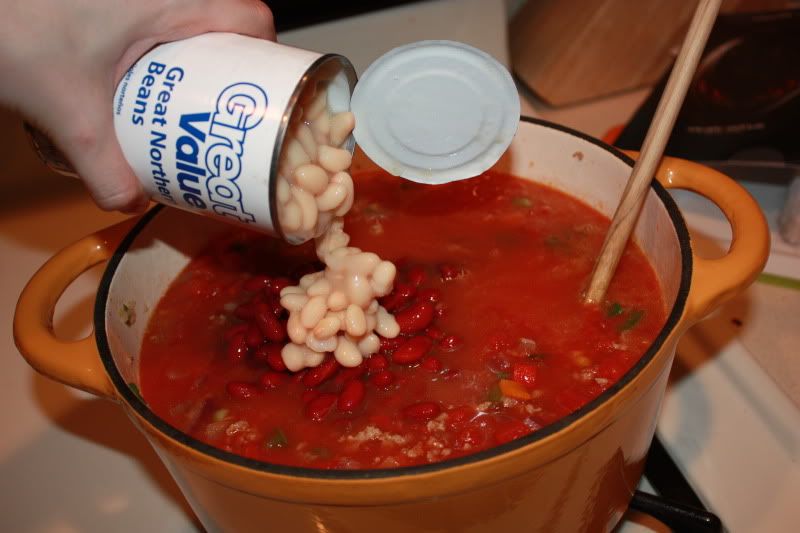 1 can Great Northern Beans and mix it up well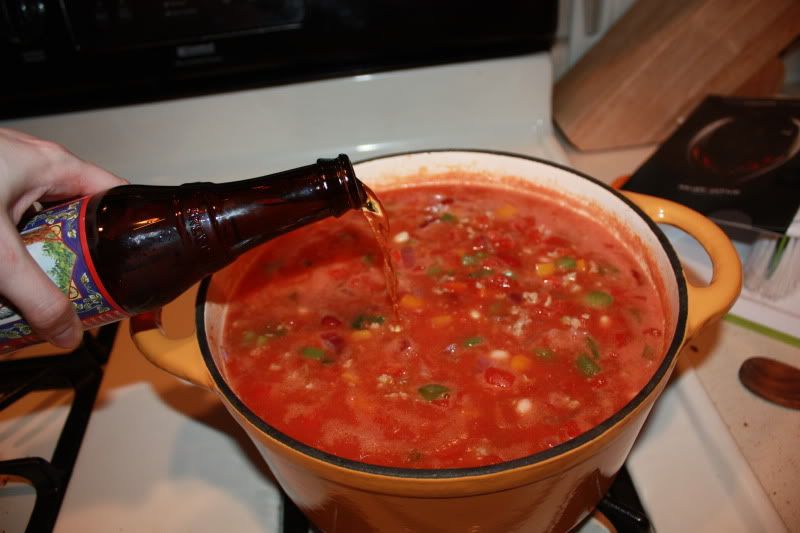 Slowly add 1 bottle of beer to your pot.  I used Fat Tire because it is one of my favorite beers….use whatever you like.  Experiment.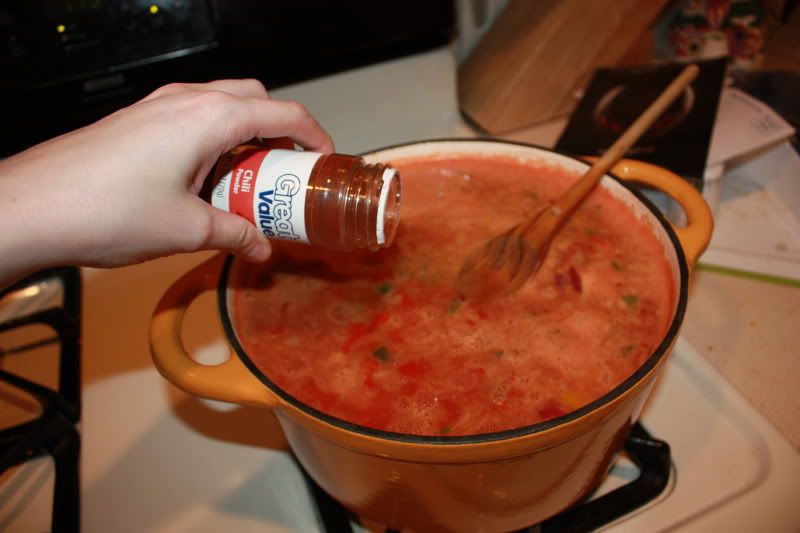 Now your going to add your chili powder.  I use nearly an entire bottle when I make chili.  It's really a matter of taste and personal preference though.  I would start with a couple tablespoons and then taste and add more according to your preference.  You can always add more…you cant take it back once its in.
Add some salt and pepper to taste….put a lid on it and let it simmer on low for 2-3 hours
Give it a taste, adjust your seasonings and top with whatever you like.  We love TONS AND TONS of extra sharp cheddar.  Enjoy!