Mmmmmm, kale.  I've always been a fan of greens and recently tried kale for the first time and have been in love ever since.  The meaty greens are so delicious and take on the flavor of whatever they are cooked in so well.  Not to mention that kale is extremely good for you.  More kale, everyone!
What you'll need: 2 large bunches of kale, 1 medium onion (red or white), olive oil, vegetable broth (you can use chicken or beef if you prefer), white wine, sugar (not pictured), salt and pepper.
In a large pan heat a couple tablespoons of olive oil.
Thinly slice 1 onion (or less if you prefer), throw it in a large pan, salt and pepper to taste and cook over medium heat until the onions are translucent.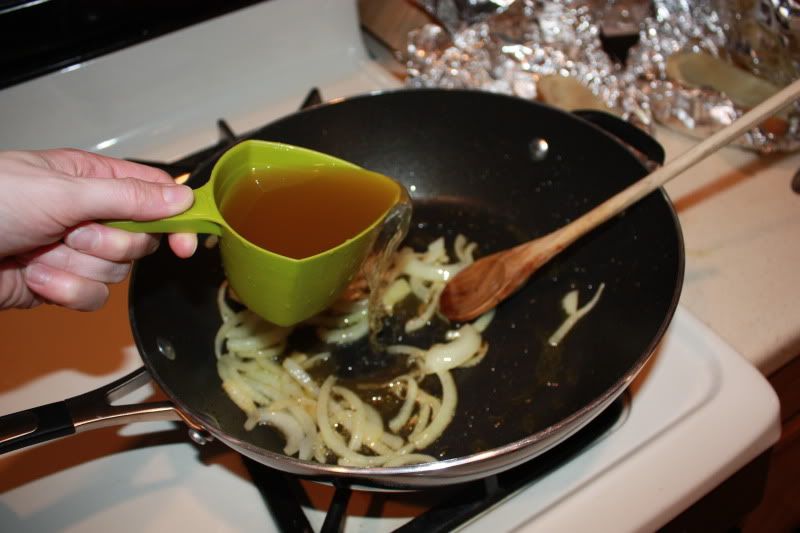 Add in 1 cup of broth to the onions.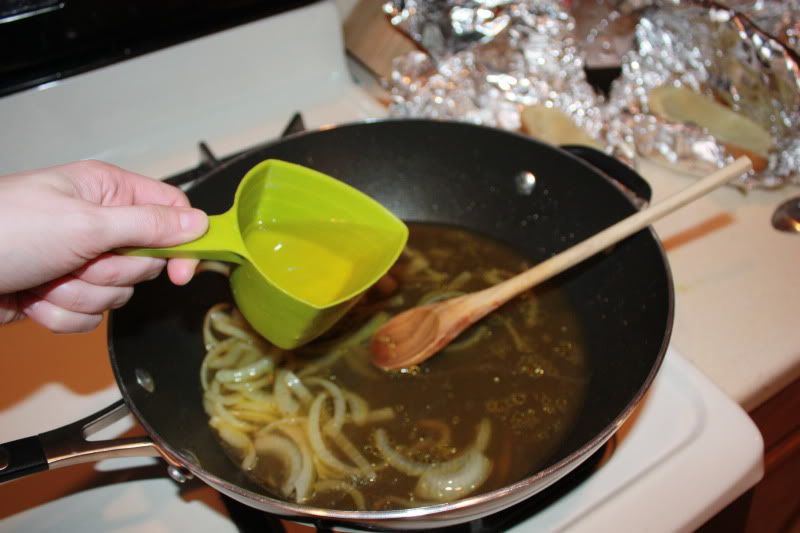 Add 1/2 cup of white wine.
Add 1 large teaspoon of sugar.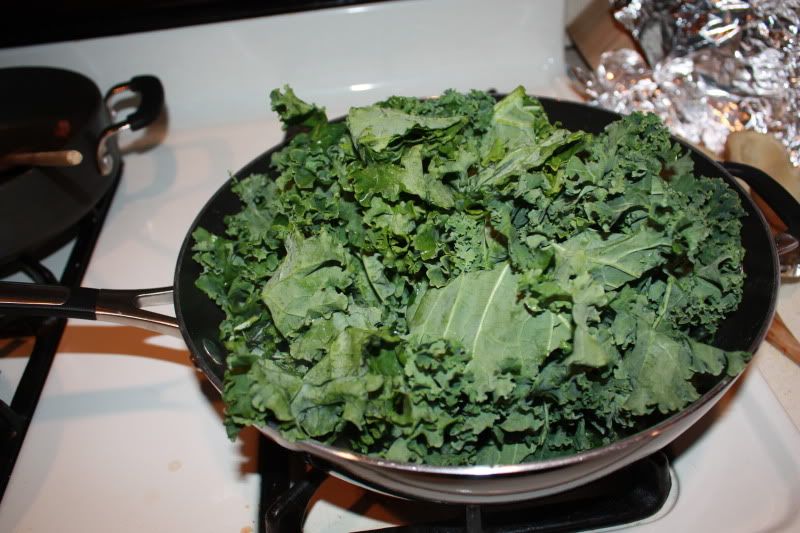 Now, add the 2 bunches of Kale roughly chopped into 1 inch pieces.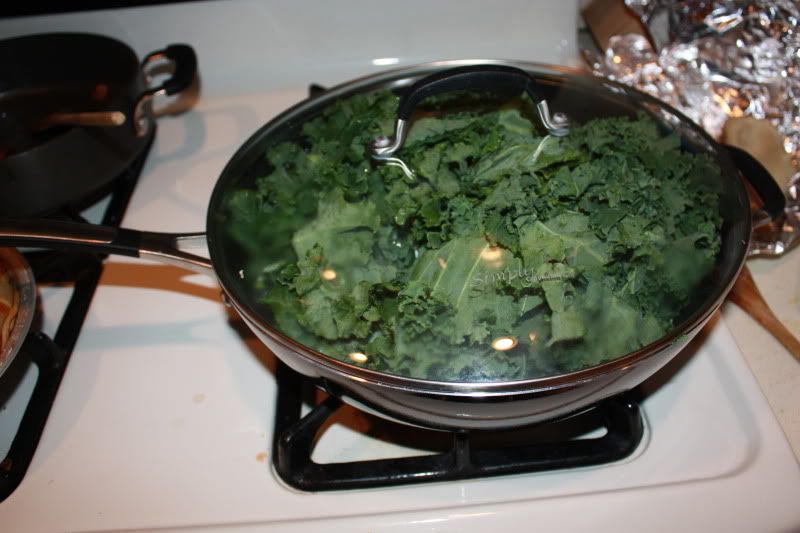 Cover and let cook on medium low heat for about 20 minutes.
Simmer a few more minutes without the top on to reduce any remaining liquid and serve it up!  Yummy yummy!